Petroplan

Featured Employer
Kuala Lumpur, Federal Territory of Kuala Lumpur, Malaysia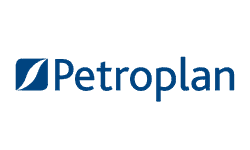 ---
PRINCIPAL ACCOUNTABILITIES
Shall be responsible for the whole cycle of Contract management in capital project. Execution covering from CFT development, Tendering execution, Basic engineering, Detailed engineering, Construction, Pre-Commissioning, Commissioning, Start-up and Performance test of both Offshore Facilities and Onshore Gas Plant.
Shall be responsible for, but not limited to, the followings:
Liaise with Project engineer to develop Contracting strategy for the propjet development project in FEED and ECP stage, including to review Overall contracting strategy (OCS) and provide any recommendation if can improve.
Define contract interfacing between numbers of contract and assure zero gap of scope among contracts including any procurement activities during execution stage e.g. Long lead items, QA/QC service, Construction service, etc.
Assist Project engineer to prepare Tender plan or other deliverable to obtain management/committee approval in relating to Contractual management.
Drafts appropriate contractual and commercial terms and conditions to best serve and protect Company's interests
Be a focal point to develop Call for Tender, reviews bids, conduct negotiations and administer the award of contracts and contract amendments and provision of feedback to bidders
Work with Project engineer and Discipline engineers to monitor/control the project execution including to monitor the efficiency of contractor and company teams if there is any deficiency to improve.
Attend monthly progress meetings and any relevant meetings e.g. Change order meeting, etc.
Be a focal point to draft/review all correspondences between company and contractor/vendor/etc.
Provide contractual advisory to project team if any dispute or conflict in contract management with contractors.
Desired Competency (Skills and Abilities)
Must have extensive knowledge of contract management, arbitration, construction law, claims, change orders, mediation, commercial/contractual close-out of project, etc.
Must have a good understanding in Oil and Gas business and operation
Must have extensive knowledge and experience in of both Offshore and Onshore facilities
Understanding of procurement processes including: ethical principles; bidder prequalification; invitation to tender; comparative evaluation of contractors; & award, management, amendment & close out of contracts
Have appropriate practical experience in preparation and negotiation of complex technical contracts in EPC Project life cycle especially in the industries of Oil and Gas, Refinery or Petrochemical
Demonstrable general knowledge of commercial, legal and insurance, liability, indemnity & insurances regime
Education Qualification
Bachelor degree in Law, Engineering or other related field
Professional certificate by accredited Bodies/ Associations is an advantage but not necessary
Fellowship of particular Society/Institute of Arbitration/Construction law, or the like is advantage.
About Petroplan
Petroplan is the trusted, specialist global Talent Solutions partner of choice for employers and professionals in the Energy sector. Since 1976, Petroplan has been here to help people like you make the most of the opportunities available and find the best fit for you as an individual.
Over 10,000 placements in more than 55 countries for over 550 clients across 65 disciplines.
In an industry where skilled and experienced professionals are increasingly sought after resource, we appreciate the true value of what you have to offer. What's more, we understand that different things are important to different people in today's world of work - it's about making exactly the right connections for you as an individual.
Our reputation for contractor and candidate care, understanding what makes you tick, and finding you the best match is second-to-none. We understand the industry inside-out and seek to understand YOU and your motivations in the same way. We take the time to evaluate your individual strengths, understand the most important things to you, and establish exactly what you're looking for from your next role.