Qatar Petroleum

Featured Employer
Qatar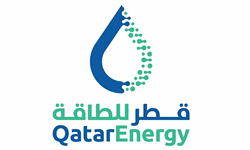 ---
Department
In this context, the Strategy & Finance Directorate is currently seeking a senior economist for its Market Intelligence team in Doha. The ideal candidate will have at least 12 years of experience, strong academic qualifications, and a demonstrable track-record in analysing and forecasting oil and gas markets, including refined products and petrochemicals.

Title
SR. ECONOMIC ANALYST (MARKET INTELG)

Primary Purpose of Job
• Maintain an economic expertise in one or several segments of QP's business. Act as a focal point within the Finance & Strategy directorate and the Market Intelligence community. Engage constructively with key internal stakeholders, including commercial, strategic, operational, executive and government functions. • Produce price forecasts for gas, crude oils, refined and petrochemical products, in Qatar and in international markets. • Deliver economic analyses and in-depth case studies required internally to inform the price forecasts, or to support internal stakeholders in commercial and strategic functions. Produce insightful research (reports and presentations) for a variety of audiences. • Contribute to the production of QP's annual Energy Outlook, • Build and maintain the models required for the market analyses and forecasts • Develop internal analytical talent, especially with young Qatari staff members. • Maintain the highest standards of professional integrity, consistent with Qatar Petroleum's values.

Education
Bachelors degree in a related discipline (economics, math/statistics). Master or PhD preferred.

Experience & Skills
- 12 years of experience in the hydrocarbon sector. - Strong macroeconomic background. - Advanced quantitative and qualitative research skills. - Ability to integrate economic theory with business experience. -- A strong network within the energy economist community. - Broad understanding of oil, gas and petrochemical markets, with expertise in at least one sector, and the ability to impart that knowledge. - Experience in building sectoral energy models (upstream and/or midstream and/or downstream). - Practical experience in analysing and forecasting energy prices over various horizons, from the very short-term to the very long-term. - Proven ability to multi-task under the pressure of tight deadlines and continuously changing priorities. - Proficiency in the Microsoft Office applications EXCEL (including formulas and ideally VBA), WORD and POWERPOINT; knowledge of ACCESS would be a plus.

Qatar Petroleum is an integrated national oil company (NOC) responsible for the sustainable development of the oil and gas industry in Qatar and beyond.

Qatar Petroleum's activities encompass the entire spectrum of the oil and gas value chain locally, regionally, and internationally, and include the exploration, refining, production, marketing and sales of oil and gas, liquefied natural gas (LNG), natural gas liquids (NGL), gas to liquids (GTL) products, refined products, petrochemicals, fertilizers, steel and aluminum.
Qatar Petroleum is committed to contribute to a better future by meeting today's economic needs, while safeguarding our environment and resources for generations to come. Thriving on innovation and excellence, Qatar Petroleum is bound to the highest levels of sustainable human, socio-economic, and environmental development in Qatar and beyond.

For more information, please visit www.qp.com.qa