Leap29

Featured Employer
Stavanger, Rogaland, Norway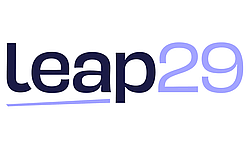 ---
Logistics Coordinator

Location: Stavanger
Duration: 6 months
Start Date: ASAP

Due to internal reallocation of resources a contract opportunity for a Logistics Coordinator has become available with a busy EPCI client of Leap29 in Stavanger.

The position is integral to the upcoming offshore season and so candidates immediately available and based in Norway are essential.

The successful candidate will have more than 3 years experience in international logistics including import / export, preferable in a similar company with offshore operations.

Job description:

-Co-operate with project members in order to identify all necessary equipment both owned and needing to be hired.
-Co-operate with Base services and other locations/sites where project materials will be stored wrt equipment booking, proper packing, preservation and marking of project materials
-Control the equipment from order and through equipment mobilization and demobilization
-Co-operate with logistics providers to secure goods deliveries
-Ensure that all necessary certificates are in place and update certificate/documentation database
-Ensure that all equipment is properly marked, and that Goods Receipt is done (at any location) for all equipment related to vessel mobilization/demobilization
-Be present at mob/demob locations as required/needed by project
-Co-operate closely with Mob. Coordinators throughout project execution & vessel port calls
-Create Over, Short and Damage reports when necessary
-Create Delivery Notes, manifests and proper Customs clearance to ensure full control over all project materials
-Co-operate with project members and suppliers in order to perform reconciliation and close-out of project
-Coordinate CPI receiving, control and return as per company's BMS procedure

For more information please contact Angus McCormick directly at Leap29.


To help Leap29 find you that perfect job, we need to store and process your personal information.
That means that your details will be entered into Leap29's database and our consultants may contact you from time to time with relevant job opportunities.
By applying you're confirming you're happy for us to do that!