Petroplan

Featured Employer
Vietnam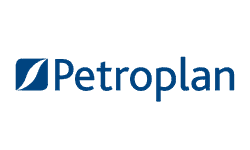 ---
The main function of this role is to provide effective coordination including control, planning, schedule, identification, organizing activities for Quality Assurance and Control Certifications, Approvals required for the start and completion of equipment preventive maintenance, repair, and modification.

Candidates must have:
Min 15 years' experience in refinery or petrochemical fields, with at least 8 years in Oil & Gas / Petrochemical industry QA/QC Processes and maintaining the respective documentation.
Persistence and thoroughness in getting close out of documentation during equipment upgrades and troubleshooting of the Oil & Gas / Petrochemical Equipment
Knowledgeable in international standards for petroleum/petrochemical plant materials and equipment including API, ISO, etc.
Knowledgeable in oil and gas, refinery and petrochemical process and maintenance philosophies
Prepare, obtain approval, and maintain all QA/QC Documents and processes before, during and post upgrade or modification of equipment
Able to set-up, obtain approval, and maintain a Documentation Control System for the various QA/QC documents required (incl. diagnostic monitoring information such as vibration checks, flange control; tightness checks; flange labelling, leak checks, etc.), as well as Mechanical Completeness Sign off Certification process, Preventive Maintenance Documentation, and information required for MOC completion and approval.
Able to read engineering documents to identify key relevant QA/QC items, specifically for Rotating as well as Static Equipment;
Able to understand Process/Operation Systems for the QA/QC

Responsbilites will include:
Responsible in supporting the Reliability Organization in ensuring Quality requirements are built into the planning as well as execution phases of the equipment troubleshooting and repair.
Provide quality audits, Assist to build Quality Pack Standards, Quality Audits systems, QA/QC monitoring, reporting, KPIs, benchmarking, etc.
Mastery of software required to complete job activities including Microsoft Excel, Word, Maximo, etc.
Develop Quality Implementation Plan - including System completion and Turnover Management
Ensure the right level of quality is applied to all aspects (Maintenance and Projects) in all phases of maintenance work.
Liaise with Contractors and third party organization with respect to TA Quality requirements
Oversee the identification and reporting of non-conformances, and ensure that corrective actions are applied
Key (but not exclusive) Quality Focus Areas are: Tightness; Cleanliness; Process Integrity; Mechanical Static integrity (incl welding); Mechanical Rotating; Instrument & Electrical Integrity; Civil, Insulation, Refractory and Painting, as well as Preservation & Materials Management
Oversee the preparation of handover documents prior to completion
Prepare Training materials for onboarding QC and other craftsmen
Facilitate Awareness Training of the Reliability QA/QC program to NSRP maintenance and contract partner employees
Ensure QA/QC Checklists per Equipment type are available for use
During repairs, deal with Execution Supervisors, Contractor QA/QC Coordinators
Provide all necessary reports on a monthly basis
Keep track and report all KPI's for the Reliability QA/QC
Contribute in the preparation of the post-repair reports in terms of Lessons Learned management


About Petroplan

Petroplan is the trusted, specialist global Talent Solutions partner of choice for employers and professionals in the Energy sector. Since 1976, Petroplan has been here to help people like you make the most of the opportunities available and find the best fit for you as an individual.

Over 10,000 placements in more than 55 countries for over 550 clients across 65 disciplines.

In an industry where skilled and experienced professionals are increasingly sought after resource, we appreciate the true value of what you have to offer. What's more, we understand that different things are important to different people in today's world of work - it's about making exactly the right connections for you as an individual.

Our reputation for contractor and candidate care, understanding what makes you tick, and finding you the best match is second-to-none. We understand the industry inside-out and seek to understand YOU and your motivations in the same way. We take the time to evaluate your individual strengths, understand the most important things to you, and establish exactly what you're looking for from your next role.