Petroplan

Featured Employer
London, United Kingdom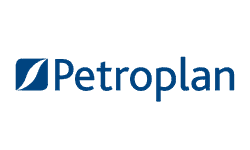 ---
Senior Subsea Controls Engineer

Type - PAYE Contract

Rate - Circa £550 per day

Length - Initially contracted until end of 2021

Location - London (Remote working available)

Seasoned professional position. The objective of the Subsea Controls Engineer is to supply reliable subsea controls systems. This will require the team to identify the gaps and develop a plan for closing the gaps between current technology and the technology and equipment required to deliver subsea controls systems around the world.

The Subsea Controls Engineer position is individually responsible for specification, monitoring engineering and verifying qualification of subsea controls systems. A successful Subsea Controls Engineer will work as a key member of the Subsea Controls Team and will be responsible for all aspects of engineering delivery ie project engineering, scope management, schedule, interfaces with and change control, Technical Assurance, and Risk Management.

A successful Subsea Controls Engineer will be required to work closely with the requisite Regional and Project Teams to ensure that the equipment developed is fit for purpose and acceptable to the final end users A successful candidate could work on a wide range of activities from delivery, systems, aftermarket, and site coordination.
Ability to perform in a multi-functional team
Ability to work with new technology
Interest in applying project management and facilitation skills
Good interpersonal skills
Initiative and flexibility
Collaboration, negotiation, and influencing skills
Familiarity with risk management and technical assurance
Knowledge of project work including subsea engineering design would be useful
Knowledge of subsea controls structural and fatigue loading
Knowledge of drilling practices and equipment
Experience in projects/major modifications
Needs to be familiar with API specs 6A and 17D
Experience with subsea controls equipment and subsea production equipment including trees, connectors, casing hangers, tubing hangers, running tools and operation of the equipment offshore.
Ability to lead quality control, quality assurance.
Basic training in metallurgy and welding

About Petroplan

Petroplan is the trusted, specialist global Talent Solutions partner of choice for employers and professionals in the Energy sector. Since 1976, Petroplan has been here to help people like you make the most of the opportunities available and find the best fit for you as an individual.

Over 10,000 placements in more than 55 countries for over 550 clients across 65 disciplines.

In an industry where skilled and experienced professionals are increasingly sought after resource, we appreciate the true value of what you have to offer. What's more, we understand that different things are important to different people in today's world of work - it's about making exactly the right connections for you as an individual.

Our reputation for contractor and candidate care, understanding what makes you tick, and finding you the best match is second-to-none. We understand the industry inside-out and seek to understand YOU and your motivations in the same way. We take the time to evaluate your individual strengths, understand the most important things to you, and establish exactly what you're looking for from your next role.