Eni

Featured Employer
Londra, United Kingdom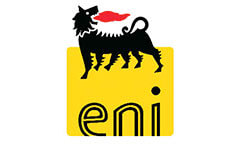 Company: Eni
Skills: Accounting, Financial Analyst
Experience: 5 + Years
Education: Bachelors/3-5 yr Degree
Location: Londra, United Kingdom
---
Financial Regulations Advisor,
IRC216034
At Eni, we are looking for a Financial Regulations Advisor, within EGEM in London. You will be responsible for constantly analyzing and monitoring the development of financial regulations which are relevant to Eni businesses, with particular focus on REMIT regulation. Constantly monitoring the related implementation at national level in the countries which are relevant to the business .
ABOUT EGEM
Eni is one of the leading integrated energy companies with activities in exploration, production, transport, and marketing of oil and natural gas. Eni has a market capitalisation of ?33bn and has a ?70bn turnover. It is not only a leading international upstream Company but also Europe's largest natural gas Company.
Starting from 1st January 2021 EGEM acts in the international trading of gas, power, CO2 (as a single interface between Eni and the markets), LNG and Oil derivatives. It is a global, integrated approach designed to make the most of Eni's network of contacts and wide asset portfolio. In turn, EGEM helps to optimise the management of Eni's assets, promoting collaboration within the organisation and devising advanced risk-management solutions. EGEM enhances Eni's unique position as a European leader in the gas sector, acting as a specialized hub for trading and commodity risk management.
Eni has a substantial and growing LNG supply portfolio, with a global reach. The current 5.5Mtpa portfolio is expected to double in size over the next five years, with growth coming predominantly from Eni's own upstream assets.
As a member of
EGEM you will be responsible for
:
Analysing and monitoring the development of financial regulations which are relevant to Eni businesses, with particular focus on REMIT regulation.
Monitoring the related implementation at national level in the countries which are relevant to the business.
Informing business colleagues and management about contents, interpretation and impacts of the regulatory framework, providing guidance and support for the design and/or adjustments of the related business processes and for the implementation of operating compliance tasks.
Developing and maintaining relationships with the relevant authorities, industry associations and stakeholders both at national and at European level, in order to facilitate business compliance and tasks, promoting possible changes or fine-tuning of rules, grasping and anticipating future trends and changes.
Preparing or contributing to position papers in order to promote company positions, answer to specific consultations, support rules drafting / changes / fine-tuning.
This is the opportunity for you if you have these skills and requirements
:
Languages: mother-tongue Italian; English (fluent at speaking, reading and writing); other EU language welcome
Significant professional experience and consolidated expertise in financial regulations of the wholesale energy markets (including particular focus on REMIT)
In-depth knowledge of energy products, gas / LNG and power commodity markets and financial derivatives
Education background: university degree (Economics / Finance)
IT: advanced knowledge and usage of main office applications
Good relational skills: attitude to build, consolidate and maintain relations network with external key reference people in authorities, industry associations, competitors' organizations
Good analytical skills, problem solving and project management capabilities; ability to set priorities and comply with strict deadlines
Ability to carefully analyze and interpret regulatory / law texts and details
Aptitude to team working even from a distance work and good communication skills
Proactive, self-motivated and goal-oriented attitude
Available to relocate to Italy after an initial period of 1-2 years.
Location:
Initially EGEM offices at 123 Buckingham Palace Road, London, then Eni SpA Offices in Italy
Contract type:
Permanent
At Eni,
people are the key to our success
, which is why our values are focused on
diversity, and lifelong learning
.
Eni evaluates applications regardless of candidates' personal and cultural characteristics or orientations. If your application is among those most in line with the required profile, you will be contacted to continue the selection process .
Together we have greater energy.
#LI-EIRL
LIRL
Eni S.p.A.
Welcome to Eni – and your future with a dynamic global business that operates across the entire energy supply chain. Eni's 30,000 employees can be found on virtually every continent. Throughout the 67 countries we operate in, we work on some of the most significant energy projects in the world.
Our activities span oil and natural gas exploration, field development and production, as well as the supply, trading and shipping of natural gas, LNG, electricity, fuels and chemical products.
We've grown dramatically since our beginnings in 1953, but we've stayed true to our roots in many ways. Today we may be one of the largest companies in Italy and among the world's most successful oil and gas companies in exploration, but our culture remains genuinely people-focused. Our values of respect, integrity and sustainability guide every aspect of our operations.
As for the future, we're adapting to rapidly shifting market conditions as we complete our transformation into a fully integrated oil and gas company. Through our strong commitment to digitalisation and decarbonisation, Eni will continue to create sustainable value within this changing energy landscape.
We're not only one of the world's most successful energy companies — we pride ourselves on being a dynamic and exciting place to work as well. If you join us, you'll play a key role in shaping the energies of the future.
At Eni you'll enjoy a progressive, inclusive and forward-thinking environment, and a wide range of benefits and rewards. We care about our people's growth, which is why we invest in talent and offer development pathways to give everyone the same opportunity to flourish with us.
Reasons to join us
Take on exciting challenges: Eni's focus is on big and ambitious projects. You'll take on challenging but rewarding work to help us extract energy at depths never reached before.
A multicultural working environment: You'll join a dynamic setting with cutting-edge facilities, the latest technology, and a rich and interesting mix of people from all backgrounds and specialisms.
Make a difference in the world: Our purpose extends further than supplying energy to power the world. Sustainable development and respect for the environment is at the heart of everything that we do.
Training and career growth: We provide training opportunities at the highest standard and encourage self-development, both in a personal capacity and a professional one.
Compensation and incentive programmes: We reward you for your commitment and success through our competitive compensation policy, which is bespoke to each location's local regulations.
Pension programmes: Depending on your location, you could enrol in one of our contributory pension programmes.
ENI ranked in the Global Top 20 in the 2019 Rigzone Ideal Employer Rankings - find out more here.