Crosby Energy Services
Houma, Louisiana, United States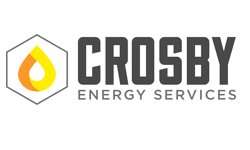 Company: Crosby Energy Services
Skills: Production Operator
Experience: 5 + Years
Education: High School/Secondary
Location: Houma, Louisiana, United States
---
Description
Now Accepting Resumes for A Operator (GOM)
"A" Production Operator positions open in GOM. 14/14 and 21/21 work schedule.
Must have 5+ years experience.
Benefits include Medical Insurance, PTO, Holiday Pay and 401k.
Requirements
Must Have Skills and Knowledge in Offshore and or Onshore Safety Awareness Training (Safegulf/Safeland or Equivalent). Shall include the following : Accident Prevention, Signs & Tags, Back Safety, Confined Space, Blood-borne Pathogens, Drug and Alcohol, Electrical Safety, Fall Protection, Fire Prevention and Extinguishers, Hand Safety, Hazwoper, First Responder Awareness, Hearing Conservation, Hazard Communication, Incident Reporting & Investigation, Lockout/Tagout, Permitting, PPE, Walking Working Surfaces, JSA (Job Safety Analysis) and Stop Work Authority. ErgoSafe.
Demonstrate Superior Skills and or Knowledge:
Must be able to score 80% or higher on A-operator assessment test.
Summary
• Operate Oil and Gas Facilities(S)
• ( K only) Maintain and Test Emergency Shutdown Valves, Instrumented Protection Systems, Fired Equipment, Heat Exchanger, Pressure Vessels and Other Process Equipment. (S)
• Monitor and Control Hydrocarbon Process Activities (S)
• Safety System Checks (S)
• Product Material Sampling (S)
• Prevent Corrosion and Material Degradation (S)
• Tank Vessel Drainage and Operation (S)
• Inspect, Test and Maintain Piping Systems (S)
• Use of Breathing Apparatus (S)
• Simple lifting including Rigging and slinging (S)
• Plan and Prepare for Emergency Response - (K)
• Emissions and Discharges (K)
• Waste Handling - (K)
• Be able to Read safe charts and flow diagrams (S)
• Temporary Plant - Facility Changes (S)
• Work in Area Zone Classification (K)
• Working in Hazardous Atmospheres: (S)
• Application of MOS-OOS (S)
• Gas Freeing or Purging (K)
• Well Testing, Oil and Gas Sampling (K)
• Work with Safeguarding and Interlocks (K)
(K = Knowledge, S = Skill)