Saudi Aramco
Saudi Arabia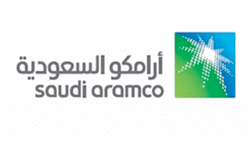 15 + Years Experience
Posted: Oct 28, 2021
Company: Saudi Aramco
Skills: Cost Engineer
Experience: 15 + Years
Education: High School/Secondary
Location: Saudi Arabia
---
Req Number: 19149BR

Position Description:
We are seeking an experienced Cost Engineer to join our Project Management team (PMT). Saudi Aramco Project Management Teams are directly responsible and accountable for the delivery of best in class capital projects assigned to department. PMT is directly involved in executing and managing assigned projects safely, on schedule, within budget and to the highest standards of integrity and compliance. This will involve engineering design, procurement and construction of various sizes, types and complexity of small, medium to multi-billion dollar mega size projects. Some of these mega projects include the Marjan Increment Program, the Crude Oil to Chemicals program, the Gas Compression Program, the Berri & Zuluf Increment and AMIRAL Program.

Project Management Departments manages and executes projects usually from multiple site offices or engineering contractor design offices, geographically scattered throughout the Kingdom of Saudi Arabia.

Minimum Requirements:
You will have a minimum of fifteen years cost engineering experience in oil and gas, petrochemical, refinery projects or facilities, with at least ten years in managing project budgets, cost tracking, forecasting; and financial reporting with a Broad, multi-discipline knowledge and experience of cost engineering for Oil and Gas projects. A certification from Professional Organization is highly recommended.

Duties & Responsibilities:
You will be required to perform the following:

Cost analysis, cost controls and reporting activities for Capital and non-Capital projects.

Provide input and recommendations for cost engineering requirements relative to staffing, project controls, and preparing and analyzing comparisons of scope, quantities and cost data between the project forecasts and the budgets.

Organize, monitor and control project costs and will define project needs for cost control in accordance with contractual requirements, objectives, and Company procedures.

Ensure that all project commitments are accurately reported and will maintain updated final project forecasts and expenditure forecasts.

Proactively advise management when forecasted costs exceed the approved budget.

Use statistical tools to analyze costs metrics and perform risk analysis.

Analyze contractors' cost reports and extract required data for management reporting.

Prepare and report cost engineering information on a monthly basis and additional ad-hoc reports as required by Management.

Provides all cost engineering expertise and coordinates activities as group/unit leader as required in preparation of cost portion of the engineering, procurement and construction contracts.

Collects, monitors, analyzes and reports all cost information through the Project Manager.

Review and analyze all claims and Change Orders on project contracts.

Participate in the negotiation of project contracts as required.

Initiates appropriate action when total forecast indicates allocated funds will be exceeded.

About us:
The Engineering & Project Management (E&PM) business line studies, plans and oversees the construction of the Company's new facilities, including some of the biggest and most complex projects in the petroleum industry. Recently, Saudi Aramco completed the largest capital program in its history that included new or expanded oil, gas and petrochemical facilities, raising maximum sustainable crude oil production capacity to 12 million barrels per day and significantly increasing gas production and processing capacities. Among the recently completed projects was the largest crude oil increment in the history of the industry: Khurais, with a production capacity of 1.2 million barrels per day. More challenges lie ahead, with a slate of new or expanded oil, gas, refining and petrochemical projects in the works. E&PM also manages the Company's Research & Development Center where scientists investigate topics such as the desulfurization of crude oil, advanced fuel formulations for next generation combustion engines, and reservoir nano-scale robots (Resbots™) for injection into reservoirs to record their properties.