NES Fircroft

Featured Employer
Paris, Île-de-France, France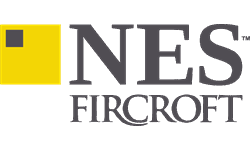 ---
We're are hiring in Paris - contract role 12 months basis.                                                                                                                                                                                     
Customer Project Manager                                                                                                                                                               
Mission  :                                                                                                                                                                              
"Manage executions of Customer projects (Category C/B: project within a single business with rather low organisational and technical complexity, level of risk, simple contractual context...) following applicable company polices and processes (main one being CPP: Customer Project Process)
Lead functionally the project team (<5 people) to insure full customer satisfaction and financial performance.
Manage the relationship with the customer and third parties within project scope and accountable for the execution of the project in line with the "contract"                                                                                                                                                                             
Scope & Environment:                                                                                                                                                                               
Within a Zone or Regional Application Center, as part of a Project Management team                                                                                                                                                                                       
Key responsibilities / activities:                                                                                                                                                                                        
"Manage the project team allocating tasks to team members, following their progress in line with Project plan (scope, schedule and budget) till completion.
Animate the communication within the team. "                                                                                                                          
"Manage project contract insuring fulfilment of our contractual obligations and application of its contractual rights.
Ensure all appropriate actions to timely recover customer receivables (payments…) are done with the support of shared functions."                                                                                                                                                            
"Monitor and control Project progress versus budget spending. Ensure full & effective reporting to management (reports, project reviews, …).
Inform timely the management about project events impacting project performance or compliance with governance principles"                                                                                                                                                                            
Identify and take all necessary actions to manage risks and address opportunities. Manage claims & variation orders.                                                                                                                                                                                               
"Act as primary point of contact for the customer organising all project team interaction with the customer (correspondences, emails, calls, meetings, ...).
Insure highest level of customer satisfaction."                                                                                                                                                                                             
Take full accountability over project profitability (cost, cash flow & margin) including forecasting, engagements follow-up & re-forecasting. Ensure timely revenue recognition as per forecast.                                                                                                                                                                                     
Ensure project team and suppliers are executing the project in full compliance with our company processes, quality instructions and governance principles. Take all necessary actions to correct any deviations or quality issues occurring during project execution.                                                                                                                 
Be actively involved with Sales & Tendering team to get a successful project handing over. Conduct Lessons Learned session with Project team to share feedbacks. Be active in PM Community of Practice.    
Scope and involvement is summarised below:                                                                                                                                        
Data Centre Area's
Administration Area's within the Data Centre
MV Area's
LV Rooms
Mechanical Rooms
Data Halls
External Compounds such as Chillers and Generators
Scope
Project Management and Engineering Resource.
Hard design of the Integration systems using BMS/SCADA based products from the Schneider range.
Provision of BMS / SCADA screens and Engineering the Control Systems to the Clients Sequence of Operational requirements.
Provision of control panels and interfaces (installed by others)
Provision of field devices primarily for the Mechanical Systems.
Commissioning, setting to work and QA/QC
MV Integration to our Management System BMS / SCADA / EPMS
LV Integration as above.
Mechanical Integration as above.
Controls for Chilled Water Systems, Process Water, Office Area's and Air Handling Equipment.
Scope by Others
Construction of the Data Centre, which is by the General Contractor
Installation of the Electrical and Mechanical Systems is generally by trade contractors under the GC.
Requirements:                                                                                                                                                                    
Education                                                                                                                                                                                         
University Degree (Engineering and/or Business)                                                                                        
University Master Degree is a plus                                                                                                              
Language requirements:                                                                                                                                  
English & French fluency is a must                                                                                                                  
Another language will be valuable                                                                                                                                                                                  
With over 90 years' combined experience, NES Fircroft (NES) is proud to be the world's leading engineering staffing provider spanning the Oil & Gas, Power & Renewables, Infrastructure, Life Sciences, Mining, Automotive and Chemicals sectors worldwide.With more than 100 offices in 45 countries, we are able to provide our clients with the engineering and technical expertise they need, wherever and whenever it is needed. We offer contractors far more than a traditional recruitment service, supporting with everything from securing visas and work permits, to providing market-leading benefits packages and accommodation, ensuring they are safely and compliantly able to support our clients.