Baker Hughes

Featured Employer
Odessa, Texas, United States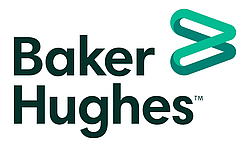 ---
Job Requirements At Baker Hughes, we are building a Talent Community of highly talented and motivated professionals for future job roles. If you match the described job role and are as excited as we are to have you on-board in the future, please hit the apply button to be a part of our Talent Community.As a member of our talent community, you will be amongst the first to get exclusive news about Baker Hughes, various cool projects we are working on, our employee success stories and new job opportunities you may be interested in.As a Chemical Service Representative you will be responsible to:
Support field sales by providing technical assistance, delivering chemical, testing of water samples, pulling samples, monitoring programs. Inventory chemical surveillance and chemical pump operating at the right rate.
Maintain chemical pump function, inventory surveillance and product ordering for chemicals.
Service reporting of to pump function in the field.
Take samples and test water samples and crude and submit results of samples to account managers for recommendation to the client.
Alters product dosages rates and/or changes product applications in order to meet customer-defined objectives.
Activates/deactivates feed systems based on safety or performance related determinations.
Troubleshoots and corrects systems that are out of the customer provided specifications, to determine the need to bring in additional support if the problems are determined to be too extensive or unique.
Determines the need to order product and place product orders for customers who elect to have the order fulfillment process.
Responsible for the transport and application of production chemicals, used by oilfield customers.
Treatment of customer wells, while on-site, utilizing high pressure chemical applications and chemical transfers
Special duties as assigned
To be successful in this role you will:
Have at least one-year experience in oil field services.
Experience troubleshooting mechanical devices.
Self-Motivated, time management, customer service, and interpersonal skills
Live within a drivable distance (60 minutes or less) to worksite.
Class "B" CDL with Hazmat Endorsement
Oilfield production systems experience a plus
Please remember that joining the Talent Community is not an application for any specific job at Baker Hughes but to have the privilege of being considered for an opportunity that suits your profile on priority.