Qatar Petroleum

Featured Employer
Qatar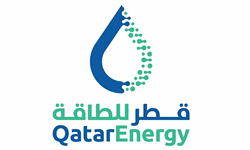 ---
Department
OPERATIONS - OFFSHORE FLDS

Title
ADVISOR, OPERATIONAL EXCELLENCE ( OFFSHORE DEPARTMENT )

Primary Purpose of Job
Provide a broad range of direct support to OM(O) to achieve Operational Excellence through systematic management of personal, behaviour, process safety and the reliability of QP assets through competent workforce to achieve world class performance in line with QP Vision. Offer expertise in developing / delivering high-level business strategy based QP Operational Excellence Model through People (Organizational Capability), Process (Work Process Management System) and Technology (Equipment Supporting IT System). Manage / direct the Operational Excellence program to drive change and performance improvement in OM(O) and attain its' objectives and deliverables in line with set timelines providing emphasis on QP Core Values.

Education
1. Bachelor of Science degree in an Engineering discipline preferably in Petroleum, Chemical or Mechanical engineering. 2. Preferably additional degree or diploma in post graduate studies in Engineering, Business Management.

Experience & Skills
1. Minimum of 20 years wide-ranging experience preferably in Oil Production Process with exposure to various facets of the oil and gas industry. Required to have good knowledge of Industry norms and practices. 2. Experience with managing and delivering an Operational Excellence program along with change management strategies and methodologies. 3. Sound technical knowledge and hands-on experience with ability to handle a number of assignments and tasks simultaneously which range from moderate to complex in nature. 4. Fluency and clarity in verbal and written language, high integrity, mature temperament, communication and interpersonal skills, sound analytical capability, innovative and original thinking with persuasive, consensus building and conflict resolution skills. 5. Motivated, dynamic with tact, confidentiality and diplomacy with considerable skills to organize, discuss, influence and negotiate at high level meetings.

Qatar Petroleum is an integrated national oil company (NOC) responsible for the sustainable development of the oil and gas industry in Qatar and beyond.

Qatar Petroleum's activities encompass the entire spectrum of the oil and gas value chain locally, regionally, and internationally, and include the exploration, refining, production, marketing and sales of oil and gas, liquefied natural gas (LNG), natural gas liquids (NGL), gas to liquids (GTL) products, refined products, petrochemicals, fertilizers, steel and aluminum.
Qatar Petroleum is committed to contribute to a better future by meeting today's economic needs, while safeguarding our environment and resources for generations to come. Thriving on innovation and excellence, Qatar Petroleum is bound to the highest levels of sustainable human, socio-economic, and environmental development in Qatar and beyond.

For more information, please visit www.qp.com.qa