BP

Featured Employer
Flexible, Philippines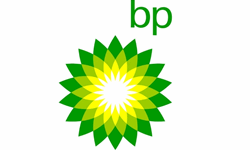 ---
Demand Planning Advisor
Provide quality demand planning and control support for Philippines to the business in order to achieve first class customer service and robust business planning whilst assisting supply chain to meet their inventory targets.
Key Accountabilities:
Provide input into LBM with low, mid-level forecast estimates
Obtain demand input from Philippines sales managers, key account managers, brand managers, and adjusting the forecast database as required
Develop exception reporting and investigate root causes of forecast error to obtain improvements in forecasting accuracy
Develop root cause analysis for medium to long-term trends within the business. Outputs of the analysis will be used within the LBM process to update sales and marketing plans.
Regularly review forecasts for identified grade items, new items and high volatility items.
Maintain data integrity on forecasting database
Identify short term demand viability, communicating this to supply chain and assisting with management as part of demand control process
Communicate updated forecasts to supply chain in a timely manner
Provide forecasting related support to other areas of the business eg inventory management, marketing
Promoting and embedding a forecasting discipline in the business
Relationships include sales managers, marketing, production, planners, supply chain, GBS (where relevant), finance
Responsible for supporting supply chain operations through coordinating supply optimization, using basic analytical capabilities to assist with planning and product availability, and development of continuous improvement opportunities to assist efforts to ensure sufficient supply of goods and products.