Gulf Island

Featured Employer
Houma, Louisiana, United States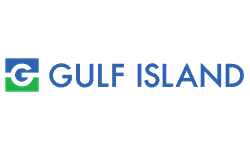 Company: Gulf Island
Skills: Shipyard, Fitter / Turner
Experience: 4 + Years
Education: High School/Secondary
Location: Houma, Louisiana, United States
In order to apply for this position, applicants MUST meet the following criteria. If your resume does not match these criteria, you will not be able to apply for this position.

Authorized to work in: US
---
Description
GENERAL FUNCTION:
A Shipfitter 1 is responsible for the fitting, assembly and erection of metal components at various stages in the ship production process.
TYPICAL DUTIES:
Planning, laying out and fitting metal components, such as plate stiffeners, stiffened panels, bulkheads, and frames using blueprints or templates and tools while maintaining alignment tolerances.
Locating and marking reference lines, such as center, buttock, and frame lines.
Alignment of parts in relation to each other, using jacks, turnbuckles, clips, wedges, and mauls.
Setting, fitting and erecting of structural assemblies and modules within alignment tolerances.
Installing structural foundations and outfit items such as doors, hatches, brackets, and clips.
May tack weld panels, bulkhead, assemblies, clips and brackets.
May roll, bend, flange, cut, and shape plates, beams, and other metal parts using shop machinery, such as iron workers, plate rolls, presses, and press brakes.
Ability to follow instructions, written and/or verbal, with little or no supervision.
Performing other related job duties as assigned in a safe and efficient manner; also, please see physical requirements.
Other typical duties performed by a ship fitter.
Requirements
REQUIRED KNOWLEDGE, SKILLS & ABILITIES:
Basic reading, writing, and math skills along with advanced blueprint reading skills.
Capable of operating a grinder and passing a tack welding assessment test.
Able to read a tape measure (standard and metric);
Have working experience using a hand torch, hydraulic and ratchet jacks along with chain falls and come-a-longs.
Working knowledge and understanding in the use of hand tools such as combination squares, framing squares, hand levels and plumb bobs used in a marine construction environment.
Capable of utilizing various beveling and burning equipment.
Able to layout, fit, erect, and fabricate components with little or no supervision.
JOB REQUIREMENTS
A minimum of 4 years of demonstrated ability as a ship fitter in a ship production environment.
Must be able to able to successfully pass the Shipfitter 1 written and practical tests.
Must be able to pass pre-employment physical and drug screen.
Must be able to pass background check.
Ability to effectively communicate, both verbally and in writing.
DESIRABLE EXPERIENCE & TRAINING:
High school diploma or GED.
PHYSICAL REQUIREMENTS:
Standing-Is an essential job function/physical requirement.
Walking- Is an essential job function/physical requirement.
Turning, twisting, bending and stooping- These are essential job function/physical requirements.
Pushing and Pulling- These are essential job function/physical requirements.
Reaching, forward and reaching overhead- These are essential job function/physical requirements.
Climbing- Is an essential job function/physical requirement.
Balancing, fingering, feeling, talking, hearing and seeing-These are all considered normal physical duties/requirements and would be needed /required to work in this industrial environment is a safe and efficient manner.
Lifting-Able to lift 50#.
Access- Ability to enter a 24" diameter access hole and step over 24" high threshold.
ENVIRONMENTAL CONDITIONS
80 to 90% of the work activities are performed outdoors. Individuals will be required to work in changes of temperature, hot, cold, humid, wet and dry conditions; dust, mud, etc., along with other conditions in an industrial work environment.
Excellence in the Making
Recognized for having the expertise and resources to deliver the most complex solutions, Gulf Island is a multi-disciplined fabrication company with headquarters in Houston, Texas and operating facilities in Houma, Louisiana. We specialize in providing high quality fabrication of complex steel structures, modules and marine vessels. We also provide project management, hookup, commissioning, repair, maintenance and civil construction services. With customers that span a wide spectrum of industries, we fabricate products and provide services that are critical to energy extraction and production, refining, petrochemical, LNG and industrial facilities, power generation, alternative energy and shipping and marine transportation operations.
Build Your Career with Us
The strength of Gulf Island lies with our talented workforce who see our projects from concept to completion. From the Board Room to the drafting board, the shop to the loading dock, we call it The Team Approach. Each of our projects is embraced by a motivated team of professional project managers, engineers and craft personnel working together to produce the highest quality product.
At Gulf Island, we work hard to gain a clear understanding of our customers' needs concerning production, quality and schedule before the hard work of construction begins. We believe this pays off as customers from around the globe continue to put their trust in us for quality, craftsmanship and service. Our goal is to exceed expectations and deliver solutions to our customers safely, on time and on budget.