Saudi Aramco (ASC)

Featured Employer
Saudi Arabia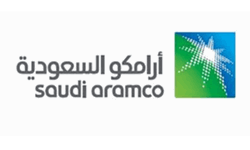 Company: Saudi Aramco (ASC)
Skills: Environmental Engineer
Experience: 15 + Years
Education: Masters Degree
Location: Saudi Arabia
---
Req Number: 19032BR

Position Description:
We are seeking an Agriculturalist specializing in Forestation to join the Dhahran Gardening & Sanitation Division of Central Community Services Department (CCSD).

CCSD is responsible for operating and maintaining Saudi Aramco residential communities, including gardening, concession and recreation services to employees and their dependents, in a safe and hygienic environment in Dhahran, Saudi Arabia.

The Agriculturalist's primary role is to implement major forestation projects from design conceptualization, construction and maintenance. You will be expected to monitor plant growth and make high-level decisions about how to best utilize limited resources for cost optimization. The Agriculturalist should be knowledgeable of the science of forestry and have the ability to develop forest management programs.

Minimum Requirements:
As the successful candidate you will hold a Bachelor's degree in Agriculture or Horticulture from a recognized and approved program. A Masters in Forestry is preferred.

You will have 15 years of experience, including a thorough understanding of community forest management. Experience in the Middle East is preferred.

You must have a national certification or license in forestry.

You will have a good knowledge of plant identification.

You must have a valid driver's license and willingness to travel.

You be proficient with computers, especially MS Office and diagnostic scientific software.

You must have exceptional active listening and verbal and written communication skills.

You must have strong research, decision making, critical thinking, and problem-solving skills.

You will have an awareness of industry trends, technology, and developments.

You will have the ability to conduct formal training sessions and presentations.

Duties & Responsibilities:
You will be required to perform the following:

Facilitate forestation plans from inception to completion and management.

Assess fields suitable as plantations.

Create biomass resources like nurseries, sites, seeding, planting, controlling weeds, and pruning.

Select varieties of trees to be planted under the forestation program.

Review research and literature relating to current discoveries and best practices.

Review health and safety data for the forest, region, and time of year.

Collect field and control samples of ecology and non-living media for analysis.

Measure forest metrics on an ongoing basis.

Survey and map forest and landscaped areas and access roads.

Use herbicides, insecticides and silvicides to implement pest, weed, and disease control.

Monitor forest operations from a regulatory compliance perspective.

Collaborate with other industry professionals to contribute information to long-term management plans and reporting procedures.

Issue environmental field reports.

Have a working knowledge of all tree species and their characteristics, as well as their ecological impact on the forest.

Conduct training for personnel working for the forestation project.

Study soil, plants, seeds and products to better understand the crop needs and develop more effective planting and cultivation practices at golf courses, sports fields and stadium pitches.

Conduct research and test samples and solve complex problems in turf management, soil amendment, plant nutrition, damage from insects, wildlife, weather and the farming industry in general.

Research, develop, and promote agricultural practices or products that diminish the effects of changes in soil, climate, and weather, or prevent damage from pests.

About us:
Saudi Aramco's Industrial Relations (IR) Business line is dedicated to building, maintaining and enhancing the relationships the Company develops with people and institutions inside the Kingdom and around the world. It is through the IR business line that the Company cares for the health, wellbeing and security of its employees and their families, maintains the high quality of life found in Company communities, operates the school system for the children of expatriate employees, and communicates with various audiences through a variety of media, including print publications, events, films and websites. Saudi Aramco operates one of the largest and most successful industrial and professional training programs on the planet to ensure that its employees are provided with the training they need to meet emerging challenges. The Company's wide-ranging corporate citizenship activities, which focus on the areas of environmental protection, knowledge, community and the economy, are also the responsibility of the IR business line.
Every day, our multinational team of more than 70,000 people combines passion, purpose, and performance to achieve a common objective: unlocking the full potential of the Kingdom's resources to create more value for our company and more opportunities for people at home and around the globe.
Join us at Saudi Aramco.
Saudi Aramco is ranked in the Global Top 10 in Rigzone's 2019 Ideal Employer Rankings - find out more here.