Qatar Petroleum

Featured Employer
Qatar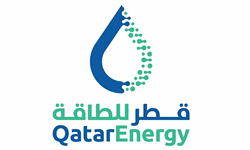 ---
Department
INFORMATION & COMMUNICATION TECHNOLOGY

Title
SYSTEMS ENGINEER (APPLICATION DEV)

Primary Purpose of Job
Member of the Application Development team in QP IT, this position calls for a Software Engineer/Developer who will develop solutions based on the Microsoft Power Platform (Power Apps, Power Automate, etc.) primarily. This responsibility involves gathering business requirements and implementing new or customizing existing solutions to address the business requirements. In addition to providing the necessary support to live applications to ensure the business continuity.
Kindly refer to the detailed job description below:
1. Participate in identifying user requirements, program functions, and steps required to develop or modify computer programs using QP standard tools and methodologies to implement a solution that fulfils the customer's requirements.
2. Design and implement software changes and new applications using QP standard tools and methodologies to fulfil customer requirements.
3. Adhere to ICT information security requirements and Industry standards for application development in order to deliver secure applications and services.
4. Engage in User Acceptance Testing (UAT) by participating and guiding business users to thoroughly test and verify all requested functionality to ensure that the final application is both fit for purpose and user-friendly.
5. Create and maintain technical documentation to ensure proper and swift software maintenance to improve the business continuity.
6. Deliver effective and efficient solutions by meeting key project milestones and overall project deliverables on time to provide quality application services to the business.
7. Prioritize and resolve application issues based on thorough review and analysis of agreed application functionality, software module integration and technical infrastructure to the satisfaction of the users of the system and service delivery functions with minimal interruption to the business.
8. Employ change management standards, as adopted by QP, to ensure all changes to production systems are well planned and tested to preserve the integrity of the system landscape.
9. Evaluate new technologies for systems and business process improvements by conducting research to recommend improvements to Management for aligning the provision of solutions to market demands and technology changes.

Education
• Bachelor's degree in Computer Science, Computer Engineering, or Information Systems
• Minimum 6 years of progressive and directly related ICT experience

Experience & Skills
• Design & Implementation of Solutions based on Microsoft Power Platform (Power Apps, Power Automate, DevOps).
• Development of software components with different languages (like Java, Python, C/C++, C#) and platforms (e.g. J2EE, SharePoint/.Net, Microsoft Graph API)
• Design experience on large scale distributed applications.
• Exposure to project management techniques.
• Overall awareness of current trends in applications development and software development methodologies (waterfall and agile) including in-depth knowledge of applying the SDLC.
• Experience with developing and documenting software applications.
• Experience with current web development technologies and languages.
• Assist in scope, sizing, resource estimates for a variety of projects.
• Ability to interpret written requirements and technical specification documents.
• High level of proficiency with Microsoft Office and other office productivity applications such as Microsoft Project and Visio.
• Effective written and oral communication and presentation skills.
• Experience in supporting production live applications in a corporate environment

Qatar Petroleum is an integrated national oil company (NOC) responsible for the sustainable development of the oil and gas industry in Qatar and beyond.

Qatar Petroleum's activities encompass the entire spectrum of the oil and gas value chain locally, regionally, and internationally, and include the exploration, refining, production, marketing and sales of oil and gas, liquefied natural gas (LNG), natural gas liquids (NGL), gas to liquids (GTL) products, refined products, petrochemicals, fertilizers, steel and aluminum.
Qatar Petroleum is committed to contribute to a better future by meeting today's economic needs, while safeguarding our environment and resources for generations to come. Thriving on innovation and excellence, Qatar Petroleum is bound to the highest levels of sustainable human, socio-economic, and environmental development in Qatar and beyond.

For more information, please visit www.qp.com.qa