Grupo Epalmo

Featured Employer
Kongsberg, Viken, Norway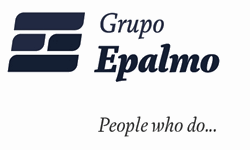 Company: Grupo Epalmo
Skills: Subsea Engineer
Other Skills: Experience required in subsea tie-in and well jumper design/ fabrication or installation. Professional Experience in Deep water projects
Experience: 10 + Years
Education: Masters Degree
Location: Kongsberg, Viken, Norway
---
Activities
1. To promote safety culture within the project and his/her activities. Lead by exemplarity to have the team members and colleagues adhering and contributing.
2. To ensure that safe and ethic working practices are carried out within the activities that he/she is managing or interfacing with. To guarantee the compliance on his activities.
3. To ensure that state of the art, TEPA referential and local rules/laws are complied with and captured in all contractual requirements.
4. To work by anticipation, in transverse mode on multi-projects.
5. With the spirit of One TOTAL values, to establish and manage his/her activities motivating his/her counterparts and to work diligently to meet the targets of the Projects.
6. To promote innovation as far as compatible with good enough approach for all activities. To seek optimization and savings all along the different phases of the project. To focus on costs without impairing QHSE objectives.
7. To keep SPS Tie-in leader and Technical Leader and all parties (as required) informed regarding ongoing activities status of the work package related to subsea structures and tie-ins.
8. To assist SPS Tie-in leader preparing the technical packages for the CFT and/or RFQ process and assist in reviewing the technical bids in accordance with project plan.
9. Technical coordination in Contractor's main offices and at main fabrication sites during the various phases of the Project Execution
10. Follow-up internal interfaces and coherence between SPS disciplines (SPS, Flow Assurance, Pre-com com, Installation & Testing, Metallurgy-Welding-Corrosion, Risk-reliability) and ensure satisfactory completion of the activities
11. Expedite external interfaces in relationship with discipline lead Engineers and the Interface Coordinators
12. Manage the contracts technical documentation review pertaining to the relevant work package
13. Assess the technical contents (Engineering impact) of any Change Order
14. To perform QC activities related to tie-in, tooling and subsea structures as needed.
Context and environment
The PBF (Project Brown Field) entity is charge of all brown field projects on Block 17, which comprises GIRASSOL, DALIA, PAZFLOR, CLOV field. The brown field projects in execution are : ? Zinia Ph2 - Tie back to Pazflor with SPS, SURF and FPSO EPC contracts ? Dalia Phase 3 - Tie back to Dalia network with subsea development including SPS and SURF contracts ? Clov Phase 2 - Subsea tie back on CLOV subsea network ? PMP: Pazflor infills. ? ROSA infills: under RFQ stage. PBF is also involved in conceptual and pre project studies to define the architecture of the development including making key strategic decisions like Contractual strategy, planning, etc. SPS package is in the critical path of any development activities within PBF as the objectives are maximize optimization of the reserves by drilling and installing SPS equipment's as soon as possible in the project schedule. New projects are under assessment and may come to SPS portfolio in 2019. Accountabilities ? Design of SPS equipment to be in line with COMPANY/Project specs adhering to HSEQ, Technical and local regulations. ? Ensuring the design is appropriate to the context of the development and fit for purpose with focus on Good Enough approach ? Technical support during all phase of the development from Concept Selection to assistance during startup and operations ? Technical support for SURF/SPS interfaces ? QC activities in Norway related to the work package perimeter SD SPS structures Tie-in ENGINEER.doc
Qualifications/Experience required
Professional Experience in Deep water projects : 5-10 years Experience required in subsea tie-in and well jumper design/ fabrication or installation.
Level / Diploma: Engineer, or equivalent.
Languages: English mandatory
With 18 years of activity around the world, Grupo Epalmo, based in Porto, Portugal, is acknowledged in its own country and in the international markets for its competence, accuracy, professionalism and perseverance, being one of the major business groups experienced in Human Resources, Temporary Work, Professional Training, Consulting, Construction and Industrial Maintenance.
Grupo Epalmo has always followed a business dynamic focused on both clients and collaborators, and though mainly directed on the Energy, Industrial and Construction areas, it has been increasing its investments regarding the conquering of new and ambitious goals and markets.
Based always on a spirit of professionalism and supported by a technical and theoretical know-how, Grupo Epalmo, and its highly qualified and motivated teams, is the first to provide services with the aspiration to best serve the clients' demands, with dedication and consideration.
Operating in more than 20 countries, including Angola, we provide our teams and specialists, for operators in the international energy sector, from Oil & Gas and industrial maintenance, to nuclear and construction.
Grupo Epalmo, Headquarters;

Rua S. Lourenco 12 1 Sala 1 e 6
Apartado 1120
4446 – 909 Ermesinde – Portugal
Tel: (+351) 229 773 650
Fax: (+351) 229 733 544
For more information's and Resumes Submittals please use the following:
www.grupoepalmo.com