BP

Featured Employer
Toledo, Ohio, United States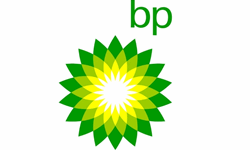 Company: BP
Skills: Mechanical Engineering
Experience: 3 + Years
Education: Bachelors/3-5 yr Degree
Location: Toledo, Ohio, United States
---
Routine Maintenance:
1. Primary technical contact for day to day maintenance and operational issues related to equipment reliability, unit availability and mechanical integrity.
Provide technical troubleshooting assistance of equipment issues.
Participates unit HAZOP's, MOC's and Vulnerability Reviews
Responsible for design, review and approval of temporary repairs.
Provides input into work prioritization, though Asset Team participation
Lead MOC's for mechanical items in area
Supports the Asset Team by actively participating in daily, month scorecard and monthly UHM meetings proving all information required per Asset Team agendas
2. Responsible for discipline engineering required for the maintenance planners and supervisors. (non-project)
Responsible for development of Engineering Packages for Approval (IFA) and for Construction (IFC).
Specification and budgetary quotations for replacement in kind engineered equipment and components.
Responsible for review and approval of engineering drawings for replacement in kind fabricated equipment.
Reviews and approves material selection for non-engineered components as appropriate.
Responsible for engineered documents in support of other maintenance work processes; to include:
Equipment Inspection & Testing Variances
UG Excavation Packages
Hot Tap Forms
RV Initiation of Request
3. Providing input into the yearly maintenance budget, project development and Asset Plans based upon knowledge of the current health of unit equipment, recent inspection results, unit reliability plans, and PM requirements.
4. Responsible for engineering data management for routine maintenance.
Responsible for inputting or updating equipment files and drawings with IMS.
Updates spare part listings in MAXIMO when inaccuracies are identified and/or changed.
Responsible for storing engineering calculations and working documents
Responsible for updating unit Temporary Repair database
5. Responsible to support reliability initiatives impacting day to day maintenance.
Understands equipment criticalities and status of un-spared critical equipment.
Understands and provides input when necessary on operational risks in regard to un-spared equipment.
Understand short-term and long-term cost drivers, reliability, availability, mechanical integrity risks and develop mitigation plans.
6. Support the overall life cycle cost of the asset to meet business strategies by providing input to the following items.
Provide input into the Unit Availability Strategy
Understands the damage mechanisms and corrosion areas of concern on the units.
Involves Reliability Engineer to support bad actors and other significant reliability risks
CE TARS and other Unit Outages
7. Provide recommended maintenance scope for outages.
Provide input to worklist development for reliability and mechanical integrity scope as needed.
Key contributor to repair versus replacement options as needed.
Provides input and direction to key engineering packages that need unit expertise for development.
Support outage discovery scope via engineering packages as needed
Essential Education & Experience:
Bachelor's Degree in Engineering
At least three years of previous mechanical engineering experience
The Maintenance Engineer (ME) serves as the primary point of contact for area/unit equipment issues, including troubleshooting and routine maintenance engineering packages. The ME will interact with the Asset Squad Leader, Maintenance Superintendents, Maintenance Supervisors, Maintenance Planners, Operations Superintendent, Operations Specialists and Process Engineers for day to day mechanical integrity and reliability issues. The ME will also work with the SME (Subject Matter Experts) to solve issues of technical issues of greater depth and to insure the adequacy of proposed maintenance scope. If you are selected for a position in the United States, your employment will be contingent upon submission to and successful completion of a post-offer/pre-placement drug test(and alcohol screening/medical examination if required by the role) as well as pre-placement verification of the information and qualifications provided during the selection process. The drug screen requires a hair test for which BP must be able to obtain a sufficient hair sample for analysis (~4 cm/1 ½" scalp, or > 2 cm/¾" body - arms & armpits/legs/chest)
As part of our dedication to the diversity of our workforce, BP is committed to Equal Employment Opportunity. Applicants will receive consideration for employment without regard for race, color, gender, religion, national origin, disability, veteran status, military status, age, marital status, sexual orientation, gender identity, genetic information or any other protected group status. We are also committed to providing reasonable accommodations for qualified individuals with disabilities and disabled veterans in our job application procedures. If you need assistance or an accommodation due to a disability, you may contact us or have one of your representatives contact us at
BPUSApplicationAssis@bp.com
; or by telephone at 281.366.1999.
Read the
Equal Employment Opportunity is the Law poster
and the
poster supplement
- for more information about Equal Employment Opportunities. (
Spanish version
)
BP is an equal employment opportunity and affirmative action employer. View our
policy statement