Oceaneering

Featured Employer
Sandnes, Rogaland, Norway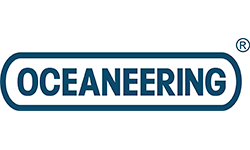 ---
Company Profile
Oceaneering International Inc. er en global leverandor av ingeniortjenester og produkter, hovedsakelig til olje- og gassindustrien, og er lokalisert i alle geografiske regioner i verden. Oceaneering Norge bestar av selskapene Oceaneering AS, Oceaneering Asset Integrity AS og Oceaneering Rotator AS.
Vart oppdrag og visjon er; Vi loser det uloselige og far fremgang ved a lage bransjeendrende teknisk kreative losninger for de mest kompliserte operative utfordringene under vann, pa land og i verdensrommet.
For a lose vart oppdrag, og na var visjon, trenger vi medarbeidere med forskjellige bakgrunner og kompetanser. Vi tror mangfold gir oss et bredere perspektiv og bedre forstaelse for vare kunders behov. Vi er sikker pa at dersom vi gjor ting pa riktig mate, vokser sammen, presterer bedre enn forventet og eier utfordringen, loser vi vart oppdrag og nar var visjon.
Position Summary
Vi soker personell til a fylle flere roller pa vart verksted, hovedkategori personell: Mekanisk og elektro
Du ma kunne arbeide selvstendig og strukturert, og trives i et hektisk og uformelt miljo som er i stadig utvikling. Oppgavene vil i hovedsak v?re relatert til sammenstilling og vedlikehold av Subsea verktoy
Duties & Responsibilities Sentrale arbeidsoppgaver:
Sammenstilling av mekanisk og hydraulisk utstyr
V edlikehold av mekanisk og hydraulisk utstyr
Vedlikehold og feilsoking pa elektronisk styresystem
Opp og nedkobling av elektrisk utstyr
Klargjoring og testing av utstyr for offshore operasjon
Utfore arbeidsoppgavene i samsvar med bedriftens HMS- og kvalitetsprosedyrer
Mobilisering og testing av utstyr pa site/ hos kunde
Qualifications Onskede kvalifikasjoner:
Fagbrev, relevante fag er typisk: Industrimekaniker, Automatikker,FU operator, Elektriker, Bilmekaniker eller tilsvarende
Gruppe L erfaring
Kjennskap til hydraulikk komponenter og hydraulikksystem sin virkemate
Erfaring med instrument rorlegging
God teknisk innsikt og kjennskap til bruk av mekaniske verktoy
Gode muntlige og skriftlige kommunikasjonsevner, pa norsk og engelsk
Kunne benytte standard PC-verktoy som Microsoft Office o.l.
Sokere trenger nodvendigvis ikke inneha alle kvalifikasjoner, oppl?ring vil bli gitt
Personlige egenskaper:
Strukturert og kvalitetsbevisst i utforelse av arbeid
Gode samarbeidsegenskaper
Evne til a jobbe selvstendig
God holdning og lojalitet til bedriftens rutiner, derav spesielt fokus pa HMS og kvalitet
Takle hurtige omstillinger og endringer i arbeidsoppgaver
Oceaneering pushes the frontiers of deep water, space and motion entertainment environments to execute with new, leading-edge connections to solve tomorrow's challenges, today.
As the trusted subsea connection specialist, our experience combined with the depth and breadth of our portfolio of technologies allows us to engineer solutions for the most complex subsea challenges. From routine to extreme, our integrated products, services, and innovative solutions safely de-risk operational systems, increase reliability, and enable a lower total cost of ownership.
We are connecting what's needed with what's next as the world's largest ROV operator and the leading ROV provider to the oil and gas industry with over 300 systems operating worldwide. With our safety-focused and innovative approach, we responsively and decisively react to subsea challenges while providing solutions swiftly and efficiently.