Qatar Petroleum

Featured Employer
Qatar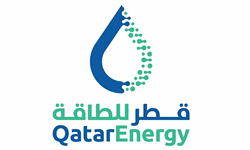 ---
Department
INDUSTRIAL CITY OPERATIONS (MIC)

Title
INSPECTION ENGINEER

Primary Purpose of Job
Develops and implements appropriate inspection philosophy, techniques and inspection programs to ensure mechanical integrity of all lifting equipment/plant facilities, including marine equipment in the assigned areas. Responsible to manage asset integrity using conventional and advanced inspection techniques, to eliminate the potential damage and extreme loss of end-user production.

Education
B.Sc. Mechanical, Marine or Metallurgical Engineering or equivalent from an internationally recognized educational institution by various related courses.

Experience & Skills
• Strong working knowledge and experienced with 10-12 years in lifting equipment, plant inspection, maintenance, corrosion prevention and control experience preferably within oil or gas industries
. • Lifting Equipment Engineers Association - Diploma Lifting Gear General (minimum)
• ASNT levels in NDT with Welding inspection experienced
• Sound technical knowledge of all lifting equipment in International codes and standards including Lifting Equipment Regulations.
• Certified to carry out EMI (Electro Magnetic Inspection) including review
• Good leadership/motivation/interpersonal skills.
• Excellent oral and written English, communication and presentation skills, Knowledge of Arabic will be an advantage.
• Analytical skills.

Qatar Petroleum is an integrated national oil company (NOC) responsible for the sustainable development of the oil and gas industry in Qatar and beyond.

Qatar Petroleum's activities encompass the entire spectrum of the oil and gas value chain locally, regionally, and internationally, and include the exploration, refining, production, marketing and sales of oil and gas, liquefied natural gas (LNG), natural gas liquids (NGL), gas to liquids (GTL) products, refined products, petrochemicals, fertilizers, steel and aluminum.
Qatar Petroleum is committed to contribute to a better future by meeting today's economic needs, while safeguarding our environment and resources for generations to come. Thriving on innovation and excellence, Qatar Petroleum is bound to the highest levels of sustainable human, socio-economic, and environmental development in Qatar and beyond.

For more information, please visit www.qp.com.qa