Qatar Petroleum

Featured Employer
Qatar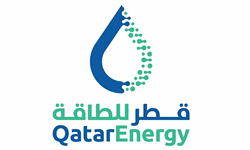 ---
Department
REFINING

Title
ADVISOR, OPERATIONAL EXCELLENCE ( REFINERY )

Primary Purpose of Job
To provide a high level of Operational Excellence advice and support to the refinery and chemical plant in the various items: 1. To assist OMR, the Refinery Manager to run the refinery and chemical plant safely, reliably and efficiently by co-driving and implementing Operational Excellence program. 2. The Operational Excellence program will encompasses HSSE, Reliability and Maintenance of the plant, staff engagement and development, projects and continuous improvement, margins and cost optimization plus turnaround practices. 3. Driving the business plan for the refinery. 4. Corporate issues raised by other Directorates / Departments such as Marketing, Corporate Planning, Strategy and New Ventures 5. Major issues between Departments within Refining Operations 6. Coordinate with Refinery Department Managers on management improvement initiatives 7. New development projects

Education
• Degree in Engineering discipline; a Post Graduate Degree in Engineering, Business, or related field strongly recommended.

Experience & Skills
• Comprehensive experience of more than 15 years with proficiency in a number of areas of the refinery and chemicals industry, with 12 years in a senior technical or managerial role. • Proven knowledge of maintenance activities from planning to execution, to deliver a safe and reliable operations efficiently will be bonus. • Fluent in English for both written and oral communication. • An effective communicator, able to solve complex problems effectively and tactfully by building consensus and resolving conflicts. • Fully computer literate with proven skills in relevant software.

Qatar Petroleum is an integrated national oil company (NOC) responsible for the sustainable development of the oil and gas industry in Qatar and beyond.

Qatar Petroleum's activities encompass the entire spectrum of the oil and gas value chain locally, regionally, and internationally, and include the exploration, refining, production, marketing and sales of oil and gas, liquefied natural gas (LNG), natural gas liquids (NGL), gas to liquids (GTL) products, refined products, petrochemicals, fertilizers, steel and aluminum.
Qatar Petroleum is committed to contribute to a better future by meeting today's economic needs, while safeguarding our environment and resources for generations to come. Thriving on innovation and excellence, Qatar Petroleum is bound to the highest levels of sustainable human, socio-economic, and environmental development in Qatar and beyond.

For more information, please visit www.qp.com.qa