OBM

Featured Employer
Texas, USA, TX, US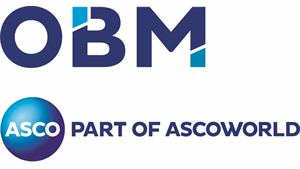 ---
Role
To provide support to the management team with reference to all lifting operations to be undertaken by the project.
Objectives
Act as senior project representative for Lifting Operations.
Senior Lifting Operations supervisory role maintaining safe systems of work, reporting on assessments and audits, resolution of safety issues, etc
To lead all those involved with lifting operations in delivering the work scope in accordance with the applicable specifications, procedures, method statements, risk assessments etc that apply and in a safe and efficient manner within the planned target dates.
Ensuring inspection criteria is adhered to and reported effectively.
Responsibilities
Produce and review lifting plans/risk assessments and method statements for the project
Ensure high quality risk assessments are carried out for all lifting activities, with particular attention to recognizing the impact of change
Responsible for assessing effectiveness of working practices and systems with a view to continuously improving systems, personnel and individuals' performance
Implement client lifting policies and procedures
Carry out rigging loft and equipment checks as per the scheme of compliance
Carry out work in accordance with Project requirements, standards and procedures
Promote and encourage team safety performance through participation in Tool Box Talks, Audits and Risk Assessment
Support the development of a suitable and competent workforce capable of executing rigging and lifting operations, including training and assessment of personnel using NSL Training and Competency Packages.
Site assurance checks on lifting equipment
Ensure continuous improvement and best practice
Demonstrate exemplary safety behavior, be a role model
Participate in and support safety plans, policies and procedures
Maintaining project procedures to align with current legislation and communicate to the lifting community
Skills/Qualifications
Essential:
Excellent vocal communicator
Excellent written communication skills
Lifting Operations Training
Lifting Operations Competency
Computer literate
Desirable:
Bachelor's Degree
Assessor or Verifier qualification
Manual Handling Assessor
Accident / Incident Investigation
Supervisory Management
Teaching/Instructional Experience
Bilingual - English and Spanish
Experience
Essential:
Demonstrable relevant experience in rigging & lifting operations
Demonstrable experience in a supervisory role in rigging & lifting operations
Demonstrable experience in creating and approving lifting plans and method statements.
Desirable:
Demonstrable offshore experience in a supervisory/foreman role in rigging & lifting operations
Conversant with Lifting Legislation and Standards
Personal Qualities
Ability to communicate effectively at all levels
Demonstrate commitment to safety
Flexible - able to comply with company and client requirements
Ability to work with other disciplines
Confident - ability to work on own initiative
Ability to work in a multi-cultural environment
Has a desire to learn and develop within the role