Petroplan

Featured Employer
Calgary, Alberta, Canada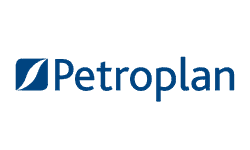 Company: Petroplan
Skills: Reservoir Engineering
Experience: 8 + Years
Education: Masters Degree
Salary: Negotiable
Location: Calgary, Alberta, Canada
---
This a Calgary based contract position that will work remotely to start.
The selected candidate will work with a Calgary based team on domestic and international assets that are in various stages of development from exploration, appraisal to mature field development.
Duties
Document all technical work with clear and concise written recommendations, including proposals and look-backs
Gather consensus amongst technical and operational team members, and present project recommendations to management
Working within the interdisciplinary team, directly responsible for preparing and summarizing technical recommendations, and moving them forward to economics, approval, and project execution
Communicate effectively and regularly with Calgary Technical and international teams by means of videoconference or, in-person meetings, as appropriate.
Assess, monitor and optimize the recovery of hydrocarbons for the company's core assets
Optimize total field development including number of wells, well placement/spacing, and rate and reserve forecasts for facility design and marketing purposes
Provide evaluation work to support drilling opportunities including productivity, reserves, costs, and risk assessment. Coordinate well placement with team members as it relates to spacing requirements, surface considerations, drilling limitations and pool management.
Identify and provide recommendations on the completion and workover of new and existing wells, working with the technical and operations teams to recommend and execute programs
Incorporate geomodeling and reservoir simulation learnings to impact field development planning
Identify opportunities for exploitation including studies, simulation, lab work, formation evaluation and testing, drilling, completion, workovers, secondary and tertiary recovery, and pool management
Maintain and ensure the accuracy and integrity of the production and reserves within the
Qualifications
8-12 years experience in reservoir engineering within an operating company
Registration as a professional engineer in the Province of Alberta
Must have conventional gas experience in the Western Canadian Sedimentary basin
Degree in engineering from a recognized post-secondary institution
Willingness and ability to travel internationally
Proficient in the use of various software packages related to the field including OFM, IHS Harmony, well testing packages and economic software
Proficient in the MS Office Suite of products
Experience in monitoring and participating in well operations
Respect and appreciation for the multidiscipline work environment.
About Petroplan
Petroplan is the trusted, specialist global Talent Solutions partner of choice for employers and professionals in the Energy sector. Since 1976, Petroplan has been here to help people like you make the most of the opportunities available and find the best fit for you as an individual.
Over 10,000 placements in more than 55 countries for over 550 clients across 65 disciplines.
In an industry where skilled and experienced professionals are increasingly sought after resource, we appreciate the true value of what you have to offer. What's more, we understand that different things are important to different people in today's world of work - it's about making exactly the right connections for you as an individual.
Our reputation for contractor and candidate care, understanding what makes you tick, and finding you the best match is second-to-none. We understand the industry inside-out and seek to understand YOU and your motivations in the same way. We take the time to evaluate your individual strengths, understand the most important things to you, and establish exactly what you're looking for from your next role.