Eni

Featured Employer
Lausanne, Vaud, Switzerland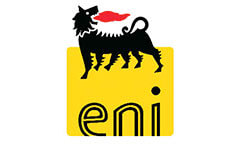 Company: Eni
Skills: Business Analyst
Experience: 5 + Years
Education: High School/Secondary
Location: Lausanne, Vaud, Switzerland
---
Chez Eni, nous recherchons un ICT
Business Analyst
pour travailler au siege
d'Eni Suisse
a Lausanne, en Suisse, ou il/elle sera charge(e) d'assurer le bon fonctionnement des applications commerciales internes.
Avec qui vous travaillez
Une petite equipe au sein du departement informatique
Vos responsabilites
L'analyse de l'ensemble des applications commerciales internes.
Vous garantissez le bon fonctionnement et l'exactitude des echanges des donnees entre les differentes applications metiers.
Vous assistez egalement les utilisateurs dans le domaine des applications, vous recueillez et analysez leurs besoins et demandes.
Vous surveillez la mise a jour et assurez le bon fonctionnement et la disponibilite de l'ensemble des logiciels metiers.
Vous coordonnez des projets IT en vue de fournir des solutions applicatives developpees en outsourcing. Vous gerez les acces a nos differentes applications conformement a nos regles internes, basees sur les normes ITIL.
Enfin, vous garantissez la mise a jour et la creation de la documentation concernant les systemes, ainsi que l'ensemble de la documentation propre a votre activite.
Vous effectuez differentes taches administratives relatives aux processus d'achat et de documentation, dans le cadre de votre secteur d'activite .
Votre profil
Au benefice d'un diplome d'etudes superieures en informatique ou technique (Brevet federal ou HES) vous possedez une experience d'au moins 5 ans dans un poste similaire.
Vous avez des connaissances approfondies en analyse d'application. Vous maitrisez SQL, SharePoint et Microsoft Dynamics Navision. Des connaissances d'au moins un outil de Data Visualisation tel que Power BI serait un atout.
Vous etes de langue maternelle francaise avec de bonnes connaissances de l'italien ou de l'anglais. Vous etes flexible, autonome et capable de travailler en equipe.
Vous avez une bonne resistance au stress. Finalement vous etes une personne organisee et communicative avec une forte orientation client et service
Lieu de travail
Lausanne , Switzerland
Type de contrat
Permanent, a temps plein.
Chez Eni, nous recherchons des personnes entreprenantes qui souhaitent s'impliquer dans le monde de l'energie et nous rejoindre pour realiser notre mission. Nos collaborateurs sont la cle fondamentale du succes de notre entreprise : c'est pourquoi la diversite, les aptitudes individuelles et la formation continue sont nos valeurs.
Eni evaluera les candidatures recues independamment des differentes caracteristiques ou orientations personnelles et culturelles ; si vous faites partie des candidats consideres comme les plus conformes au profil requis, vous serez contacte pour poursuivre le processus de selection.
Ensemble nous avons une grande energie
#LI-EIRL
At
Eni
we are looking for an ICT Business Analyst to work at Eni Suisse in Lausanne, Switzerland, where he/she will be responsible for ensuring the proper functioning of internal business applications.
Who you will be working with
A small team within the ICT department
As a member of a small team, you will be responsible for:
- You will be responsible for the analysis of all internal business applications.
- You will ensure that the data exchanges between the various business applications function correctly and accurately.
- You will also assist users in the area of applications, collecting and analysing their needs and requests.
- You will monitor the updating and ensure the proper functioning and availability of all business software.
- You will coordinate IT projects in order to provide application solutions developed by outsourcing.
- You will manage access to our various applications in accordance with our internal rules, based on ITIL standards.
- Finally, you will ensure the updating and creation of system documentation, as well as all documentation specific to your activity.
- You will perform various administrative tasks related to the procurement and documentation processes within your business area.
This is the opportunity for you if you meet these requirements:
- You have a higher education diploma in computer science or technology (Federal diploma or HES) and at least 5 years' experience in a similar position.
- You have a thorough knowledge of application analysis. You are familiar with SQL, SharePoint and Microsoft Dynamics Navision. Knowledge of at least one data visualisation tool such as Power BI would be an asset.
- You are a native French speaker with good knowledge of Italian or English. You are flexible, autonomous and able to work in a team.
- You have a good resistance to stress.
- Finally, you are an organised and communicative person with a strong customer and service orientation.
Place of work
Lausanne, Switzerland
Type of contract
Permanent, full-time.
At Eni, we are looking for enterprising people who want to get involved in the world of energy and join us in achieving our mission.
People are the fundamental key to the success of the business: this is why diversity, individual aptitudes and continuous training are our values.
Eni will evaluate the applications received regardless of different personal and cultural characteristics or orientations; if you are among the candidates considered most in line with the required profile, you will be contacted to continue the selection process.
Eni S.p.A.
Welcome to Eni – and your future with a dynamic global business that operates across the entire energy supply chain. Eni's 30,000 employees can be found on virtually every continent. Throughout the 67 countries we operate in, we work on some of the most significant energy projects in the world.
Our activities span oil and natural gas exploration, field development and production, as well as the supply, trading and shipping of natural gas, LNG, electricity, fuels and chemical products.
We've grown dramatically since our beginnings in 1953, but we've stayed true to our roots in many ways. Today we may be one of the largest companies in Italy and among the world's most successful oil and gas companies in exploration, but our culture remains genuinely people-focused. Our values of respect, integrity and sustainability guide every aspect of our operations.
As for the future, we're adapting to rapidly shifting market conditions as we complete our transformation into a fully integrated oil and gas company. Through our strong commitment to digitalisation and decarbonisation, Eni will continue to create sustainable value within this changing energy landscape.
We're not only one of the world's most successful energy companies — we pride ourselves on being a dynamic and exciting place to work as well. If you join us, you'll play a key role in shaping the energies of the future.
At Eni you'll enjoy a progressive, inclusive and forward-thinking environment, and a wide range of benefits and rewards. We care about our people's growth, which is why we invest in talent and offer development pathways to give everyone the same opportunity to flourish with us.
Reasons to join us
Take on exciting challenges: Eni's focus is on big and ambitious projects. You'll take on challenging but rewarding work to help us extract energy at depths never reached before.
A multicultural working environment: You'll join a dynamic setting with cutting-edge facilities, the latest technology, and a rich and interesting mix of people from all backgrounds and specialisms.
Make a difference in the world: Our purpose extends further than supplying energy to power the world. Sustainable development and respect for the environment is at the heart of everything that we do.
Training and career growth: We provide training opportunities at the highest standard and encourage self-development, both in a personal capacity and a professional one.
Compensation and incentive programmes: We reward you for your commitment and success through our competitive compensation policy, which is bespoke to each location's local regulations.
Pension programmes: Depending on your location, you could enrol in one of our contributory pension programmes.
ENI ranked in the Global Top 20 in the 2019 Rigzone Ideal Employer Rankings - find out more here.