Weatherford

Featured Employer
Doha,, Qatar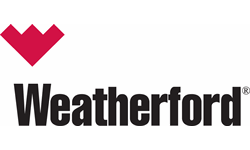 ---
Overview
Weatherford is the leading wellbore and production solutions company. Operating in more than 80 countries, the Company answers the challenges of the energy industry with its global talent network of approximately 20,000 team members and 600 locations, which include service, research and development, training, and manufacturing facilities. Visit weatherford.com for more information or connect on LinkedIn , Facebook , Twitter , Instagram , or YouTube .
We're looking to the future with a clear vision and a strong mission.
Our goal is to address the headwinds facing the industry, revolutionize the oilfield with digital technology, integrated solutions, and world-class talent.
We accept every challenge for the benefit of our Company, our industry, and the world. Our technology leadership delivers solutions that rise to every occasion, supply the best outcomes in each operation, and give power to all customers.
Weatherford offers competitive compensation, a comprehensive benefits program and opportunities for on-going training and career development. VEVRAA Federal Contractor - Priority Referral Requested.
Weatherford is an Equal Opportunity Employer Females/ Minorities/ Veterans/Disabled and gives consideration for employment to qualified applicants without regard to race, color, religion, age, sex, sexual orientation, gender identity, national origin, disability or protected veteran status.
Responsibilities
DUTIES & RESPONSIBILITIES:
Supervise Location Supervisors and Dispatchers.
Oversee the duties and responsibilities of day to day operations of the Fishing and Rental yard through the coordination of equipment and personnel with proper JSA / Risk Assessment, Proper A&I management to increase the utilization rate, assist Ops Manager in daily activity.
The overall responsibility for ensuring the right Solutions / Tools are proposed, prepared, shipped and necessary procedures are in place for a successful Job execution.
In Charge of Job reports, Customer Technichal presentattions as per requirements.
Available on a 24 hours call basis to respond to customer needs.
Recommend or initiate promotions, transfers, and disciplinary action.
Know and understand Weatherford Quality Policy and comply with all requirements of the Quality Systems Manual, Operating and Technical Procedures and Workplace Instructions.
Work assignments carried out to the highest quality level.
Perform various other duties assigned by Ops Manager within the physical constraints of the job.
Carry out "last man out" field Jobs when deemed necessary.
QHSE RESPONSIBILITY:
Demonstrate a personal commitment to Quality, Health, Safety and the Environment through safety leadership
Apply Al Weatherford's, Quality, Health, Safety & Environment Policy and Safety Management Systems where appropriate.
Ensure that Suppliers are aware of Company QHSE requirements and that they supply goods and/or services which comply with such requirements.
Participate in conjunction with country PL manger for incident investigation thru WPTS and Weatherford TapRoot.
Qualifications
10+ years experience in Fishing & Rentry and Rental Operations.
Ability to coordinate, prioritize, and dispatch and track resources in support of jobs
High School Diploma or Equivalent
Proficient verbal and written communication skills
Advanced computer skills
Strong leadership skills
Capable of multitasking and working effectively under pressure
Ability to generate clear and concise Job reports in a timely and professional manner.
Excellent communication in English (both written and oral), presentation, leadership/supervisory/team and organizational skills