Grupo Epalmo

Featured Employer
Luanda, Luanda Province, Angola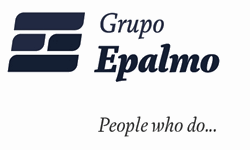 Company: Grupo Epalmo
Skills: HSE Manager / Advisor
Other Skills: knowledge of oil spill contingency planning; knowledge of oil spill response operations offshore (aerial surveillance, containment and recovery, dispersant spraying) and onshore (protection, oiled shoreline assessment, shoreline clean-up); knowledge of oil spill response equipment offshore and onshore (choice and operating and maintenance system);IMO OPRC level 1 and 2 oil spill response training accreditations;Effective communication skills including the ability to train and coach staff and con
Experience: 10 + Years
Education: Masters Degree
Location: Luanda, Luanda Province, Angola
---
The position is rotational and is based in Luanda, Angola, with occasional visits to offshore installation and Sonils industrial base.
Provide expertise for the implementation of the TEPA Oil Spill Preparedness and Response system
Proposal of suitable oil spill response strategy offshore and onshore and required equipment
Development and implementation of oil spill contingency plans and response organization for TEPA
Development of specific instructions for the set-up and management of oil spill response operations on the field (offshore and onshore) and for the operation of the equipment (boom, skimmer, power pack, etc.)
Development of coastal sensitivity maps and coastal sensitive site protection
Keep up to date the list of all oil spill preparedness and response resources (people, equipment)
Ensure maintenance of TEPA all oil spill equipment
Provide data for the periodical oil spill preparedness and response reporting
Provide expertise for the choice and use of oil spill response equipment
Proposal of the most suitable technical solutions to implement oil spill response strategies
Purchasing of oil spill response equipment and materials: scope of work, call for tender, etc.
Proposal Storage, maintenance and test of oil spill response equipment: program definition, supervision of maintenance, storage improvement and condition to maintain and improve TEPA oil spill response readiness
Train TEPA in Oil Spill Response, especially according to IMO1, IMO2 and IMO3 standards.
Training program of all personnel involved in the oil spill response strategy
Involvement in the ACP (Advanced Command Post) and the ICP (Crisis management Unit) training sessions
Involvement in the Total E&P Angola annual Full Scale Exercise (FSE)
Involvement in the "pollution related" incident analysis
Regular exercises on the field (offshore, in port area, on the shoreline) including the deployment of oil spill response equipment, based on realistic scenario from the risk assessment.
Provide technical expertise for the definition and set-up of specific tools for managing oil spill incidents:
Environmental Sensitivity Maps
GIS
Oil spill modelling and behaviour
Oil slick surveillance
Contacts and available equipment databases (Tier 2)
Maintenance of ICP dedicated tools for Oil Spill Planning and management tools.
Assist TEPA for the Tier 2 & 3 preparedness
Assistance to Total E&P Angola for contacts with members of ANG-212 (Angolan oil operators mutual assistance agreement)
Participation in ACEPA meetings (Association of Angolan E&P operators) if and when required
Assistance to Total E&P Angola for contacts with Angolan authorities for the Implementation of the "National Oil Spill Contingency Plan"
Assistance to TEPA with contacts with Tier 3 oil spill response service providers (e.g. OSRL and others).
Set-up of the Tier 2 & 3 external assistance mobilization and coordination mechanisms.
Assist TEPA during real oil spill events
Assist to proceed, through the Head of Department Environment and Health or HSE Director in his absence, to the information of the national authority (HSE Director of Cabinet of the Ministry of Petroleum) in case of pollution by more than 1 barrel.
Provide technical expertise, during a crisis involving accidental oil pollution, to the ICP (crisis management unit, in Luanda).
Where appropriate and required, ensure, on the field (offshore and onshore), technical advice, in assistance to the "On Scene Commander" for the management of oil spill response operations.
Context:
End of 2020, Total E&P Angola activities include 4 operated FPSOs in deep offshore (Girassol, Dalia, Pazflor and CLOV for the Block 17), 2 FPSO operated by SAIPEM on B32, 2 drilling Rigs for exploration and development activities on B17, B32 and B48, B20/B21,, B16 and other according to the Drilling program.
Accountabilities:
The candidate will assist TEPA to ensure an adequate level of oil spill preparedness and response is setup, maintained and developed (when new developments / new installation are implemented): oil spill contingency plans, coastal sensitivity maps, purchase and maintenance of oil spill response equipment,training of people, drills and exercises.
Profile:
Thorough practical knowledge of oil spill contingency planning
Thorough practical knowledge of oil spill response operations offshore (aerial surveillance, containment and recovery, dispersant spraying) and onshore (protection, oiled shoreline assessment, shoreline clean-up).
Thorough knowledge of oil spill response equipment offshore and onshore (choice and operating and maintenance system)
IMO OPRC level 1 and 2 oil spill response training accreditations
Effective communication skills including the ability to train and coach staff and contractors
Good report writing skills and competence in the use of MS Office business suite of programs.
Knowledge in Geographic Information System (consultation of information,
With 18 years of activity around the world, Grupo Epalmo, based in Porto, Portugal, is acknowledged in its own country and in the international markets for its competence, accuracy, professionalism and perseverance, being one of the major business groups experienced in Human Resources, Temporary Work, Professional Training, Consulting, Construction and Industrial Maintenance.
Grupo Epalmo has always followed a business dynamic focused on both clients and collaborators, and though mainly directed on the Energy, Industrial and Construction areas, it has been increasing its investments regarding the conquering of new and ambitious goals and markets.
Based always on a spirit of professionalism and supported by a technical and theoretical know-how, Grupo Epalmo, and its highly qualified and motivated teams, is the first to provide services with the aspiration to best serve the clients' demands, with dedication and consideration.
Operating in more than 20 countries, including Angola, we provide our teams and specialists, for operators in the international energy sector, from Oil & Gas and industrial maintenance, to nuclear and construction.
Grupo Epalmo, Headquarters;

Rua S. Lourenco 12 1 Sala 1 e 6
Apartado 1120
4446 – 909 Ermesinde – Portugal
Tel: (+351) 229 773 650
Fax: (+351) 229 733 544
For more information's and Resumes Submittals please use the following:
www.grupoepalmo.com