Odfjell Well Services UK Ltd
Aberdeen, United Kingdom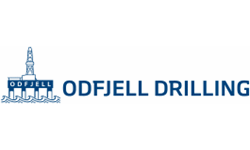 ---
A vacancy has arisen for the position of QHSE Co-ordinator within Odfjell Well Services UK Ltd. This position will be heavily involved in the production of policies, procedures and work instructions. The main duties of the role are:
Review and further develop, local operational procedures and processes.
Assist project members in finalizing work instructions ensuring the incorporation of human performance principals.
Develop checklists for QHSE discipline and support in the writing of technical and operational checklists.
Participating in ramp-up HAZIDS.
Assist in the development of familiarisation competency packages for rig specific use of equipment.
Assist in incident investigations.
Participate in internal audits program based on upcoming operations
Assist the project team in reviewing and testing digital solution within the agreed scope of work.
Assist in the role out of local procedures and digital solutions to rig crews.
Review and trend daily observation cards and highlight areas for follow up.
Ability to understand and interpret data.
General administration of enterprise systems i.e. the SVs, transfer check lists to a digital system, weekly house keeping etc
The successful candidate will have:
Higher education (MSc, BSc or equivalent). Long relevant work experience may compensate for lack of formal education.
Internal auditor qualification - 9001, 14001, 45001.
Hold your NEBOSH Certification.
Experience in human factors and human performance principals.
Excellent demonstrable technical writing skills.
Previous Document Controller/Management experience.
Previous experience in a projects environment.
Good knowledge of relevant industry regulations and standards.
Demonstrable Expertise of Microsoft Word and Excel.
Proficient in use of relevant IT tools/database system.