NES Fircroft

Featured Employer
Houston, Texas, United States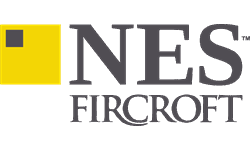 Company: NES Fircroft
Skills: Asset Management
Experience: 7 + Years
Education: Masters Degree
Employment Type: Full Time Salaried Employee
Salary: Competitive
Location: Houston, Texas, United States
---
The Electrical Engineering Manager will act on behalf of the Engineering Department to ensure that the Electrical Engineering group provides consistent, high-quality, cost-effective, and timely deliverables and products for the construction of wind, solar and storage energy facilities.  This person will oversee, guide, and manage the work of third-party consultants. You will also promote environmental stewardship and a health and safety-focused culture within the Electrical Engineering group. Additional responsibilities include providing support to operating facilities as needed.
M
ain accountabilities:
Manage, expedite, and support consultants' document submittals, budgets, and schedules
Maintain and foster contacts with consulting engineers and material suppliers
Serve as an interface between the Engineering group and internal clients including Construction, Operations, Development, Environmental, Estimating, Energy Assessment, Health & Safety, Procurement, Legal, and Central Technical Direction to facilitate interdepartmental relations
Assist with the development of new electrical engineering guidelines and specifications and maintain and improve existing guidelines and specifications
Implement industry and company best practices consistent with the Central Technical Direction initiative
Ensure that the electrical portion of the estimated Balance of Plant cost is optimized by providing accurate project layouts and bills of material takeoffs with constructability and operability needs reflected in order to maximize Power Purchase Agreement award potential
Act as a subject matter expert regarding electrical engineering activities such as collection system design, substation design, transmission line design, interconnection switchyard design, and utility interconnection requirements
Interact closely with internal teams to ensure that project needs and objectives are met
Prepare electrical-related scope documents, exhibits, budgets, specifications, schedules, and Requests for Proposals (RFPs)
Lead or participate in project meetings and conference calls
Ensure the production of quality electrical engineering plans, studies, and specifications while ensuring compliance with department, project, company, utility, regional electrical entity, and industry requirements and standards
Participate in engineering design and construction review processes
Lead and conduct value-engineering studies of alternative design approaches
Review electrical discipline calculations and equations including electric circuit calculations, 3-phase power and ampacity, impedance, sizing of conductors, calculation of losses, reactive power, verification of proper phase rotation, relaying calculations, short circuit calculations, Arc Flash studies, and sizing of overhead transmission lines and hardware
Interpret plans, specifications, drawings, and documents related to engineering and construction
Direct and manage due-diligence review of wind, solar farm, and storage electrical designs by independent engineers to ensure design suitability for project financing
Direct and manage the work performed by electrical engineering consultants including collection system design, project substation design, generator lead line design, energy storage facilties, and interconnection facility design
Evaluate consultants for maintaining qualified bidders lists
Ensure that health and safety needs are incorporated into all designs
Ensure that lessons learned, cross platform design standards, and best practices are incorporated into project designs
Provide the preliminary internal engineering needed to support the Development pipeline including providing preliminary high-level design drawings and HV facility siting support
Provide internal review of interconnection studies, evaluate projected interconnection and impact studies, and assist with local utility meetings
Coordinate project construction with Project Managers and Site Construction Managers to resolve critical and time-sensitive construction-related electrical issues
Ensure that final construction documentation (i.e., "As-Builts") accurately reflects the installed facility and is complete for all project work
Maintain active involvement in all phases of work related to electrical design
Maintain active involvement in all phases of work performed by Civil Engineering Managers related to electrical engineering design, including high-voltage substation location and generator lead line and medium-voltage collection system routing
Ensure that responses to Requests for Information on projects under construction are provided in a timely manner
Attend monthly project construction meetings to maintain current knowledge of project status and to provide support and direction to achieve on-time project completion
Collaborate with Operations and Asset Management staff to ensure that designs capture operational experience and needs
Lead or assist with investigations of electrical-related issues at operational projects, including root cause analysis as needed
Direct new electrical design for existing facilities as needed due to regulatory issues, land owner issues, or project modifications
Provide support on meeting the requirements of the Federal Energy Regulatory Commission (FERC) and North American Electric Reliability Corporation (NERC) and acts as a subject matter expert on regulatory documents such as Protection and Control (PRC), Facilities, Design, and Maintenance (FAC), and Power Factor and Voltage Support (VAR) standards
Assist with electrical design updates to existing facilities as needed due to regulatory compliance issues related to FERC or NERC changes
Support development of detailed compliance procedures for operating facilities
Conduct event analysis procedures of protection system operations to determine misoperation status in support of meeting FERC or NERC requirements, including the development and implementation of corrective operational plans for relay misoperation
Support preparation of compliance reports as required by NERC regional auditors
Assist with updating of project documents that are NERC-related
Additional duties as required
Travel:
 Willingness and ability to travel as needed (25 - 50% travel anticipated)
Minimum qualifications:
Bachelor's degree in Electrical Engineering
7 - 10 years of design and engineering experience, utility-scale high voltage experience preferred
Professional Engineering (PE) licensure
Comprehensive knowledge of transmission systems, medium and high voltage substation electrical equipment, underground distribution systems, dynamics and stability modeling of Power Pools, the Interconnection Request process, Supervisory Control and Data Acquisition (SCADA) systems, lightning protection, grounding grids, relay protection schemes
Understanding of applicable industry standards and codes including Institute of Electrical & Electronic Engineers (IEEE), National Electric Safety Code (NESC), and ANSI (American National Standards Institute)
Proficient knowledge of all applicable aspects of the electrical engineering discipline including expert knowledge in at least two subject matter areas
Understanding of Microsoft products and/or complementing products preferred.
Competency in Analytical Problem Solving, Strong Communication, Customer/Partner Relationships, and Technology Expertise preferred
Preferred
Bachelors or better in Electrical Engineering.
Required7-10 years:
 7 - 10 years of design and engineering experience, utility-scale high voltage experience preferred
With over 90 years' combined experience, NES Fircroft (NES) is proud to be the world's leading engineering staffing provider spanning the Oil & Gas, Power & Renewables, Infrastructure, Life Sciences, Mining, Automotive and Chemicals sectors worldwide.With more than 100 offices in 45 countries, we are able to provide our clients with the engineering and technical expertise they need, wherever and whenever it is needed. We offer contractors far more than a traditional recruitment service, supporting with everything from securing visas and work permits, to providing market-leading benefits packages and accommodation, ensuring they are safely and compliantly able to support our clients.