Petroplan

Featured Employer
London, England, United Kingdom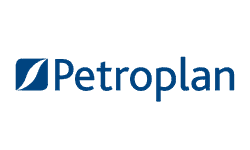 Company: Petroplan
Skills: Safety Engineering
Experience: 1 + Years
Education: High School/Secondary
Salary: Negotiable
Location: London, England, United Kingdom
---
Position: Process Safety & Risk Engineer
Location: London/South East
Type: PAYE Contract - 12 months
Job description:
The Process Safety Risk Engineer will provide specialist expertise to support projects in the implementation of the client philosophies, including a focus on inherently safer design approaches. The Engineer will also have a lead role in managing major project accident hazards and risks.
Key Accountabilities: -
Support major projects by taking a leadership role in process safety to ensure that process safety concerns relating to the full life cycle of the project have been identified, understood, and managed - Develop and maintain the Projects Design Hazard Management Plan.
Support the design teams by determining appropriate hazard and risk management studies required, defining study requirements and scope, providing oversight of the studies, and working with the teams to integrate the study results into the facility design
Facilitate minor HAZID and HAZOP studies - Provide technical guidance on appropriate designs and systems to prevent, control and mitigate risks for offshore major projects -
Assist design teams in the decision making process regarding risk management, including implementation of recommended actions from hazard and risk management studies -
Provide assistance in the development of Project IM plans -
Participate in risk reviews such as HAZIDs and HAZOPs to ensure they are effective and conform to requirements
Pro-actively support process safety technology development projects focused on achieving Project risk reduction objectives
Demonstrate strong health, safety, environmental and regulatory compliance record with an understanding and commitment to safety and environmental requirements
Provide process safety training, coaching and development for leadership, peers and contractors - Advise the project on the use of appropriate technical standards, practices, and design guidelines and evaluate requests for deviations from these
Provide technical review of Site Technical Practices developed for the Project - Support implementation of the Operating Management System (OMS) as relates to Process safety in Major Projects - Interpret Safety and Process Safety requirements across projects
Participate in audits as required (as an Auditor) - Provide engineering support as the process safety discipline lead in development and technical endorsement of MOC proposals, while understanding how to arrive at the appropriate balance between safety, production efficiency, and cost in assessing MOC proposals
Participate in Process Safety incident root cause investigations and assist in leveraging the learning from these incidents
Provide oversight of the action close-out process
Develop and maintain the Major Accident Hazard Register
Provide assurance to Project Management that the Inherently Safer Design goals are being met and that risks are being managed to achieve Continuous Risk Reduction
Assist the Major Project in developing engineering, construction, and installation scopes of work - Participate in the PSSR for transfer from the Project to Operations
Provide technical input to and review of key process safety deliverables such as the Safety Critical Equipment list, performance standards, Design Safety Report, Bow Tie diagrams, emergency response plans, etc.
Maintain and share knowledge of the related engineering technologies, standards, lessons learned and best practices identified and used within the company and industry
Provide technical review of purchase specifications for new equipment
Assist in the establishment and monitoring of process safety performance management metrics/KPIs
Actively participate in the Process Safety network.
About Petroplan
Petroplan is the trusted, specialist global Talent Solutions partner of choice for employers and professionals in the Energy sector. Since 1976, Petroplan has been here to help people like you make the most of the opportunities available and find the best fit for you as an individual.
Over 10,000 placements in more than 55 countries for over 550 clients across 65 disciplines.
In an industry where skilled and experienced professionals are increasingly sought after resource, we appreciate the true value of what you have to offer. What's more, we understand that different things are important to different people in today's world of work - it's about making exactly the right connections for you as an individual.
Our reputation for contractor and candidate care, understanding what makes you tick, and finding you the best match is second-to-none. We understand the industry inside-out and seek to understand YOU and your motivations in the same way. We take the time to evaluate your individual strengths, understand the most important things to you, and establish exactly what you're looking for from your next role.