Petroplan

Featured Employer
Hanoi, Vietnam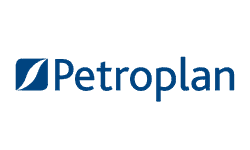 ---
University Graduate or equivalent Work Experience : Minimum 10 years' experience in Oil Refinery/ Petrochemical Plant operation is mandatory Specialty/Qualification Bachelor's degree in Chemical/Refining technology, Chemistry or Process

Skills :

- Experience required minimum 10 years about control panel operation and field operation in Oil Refinery/ Petrochemical Plant.

- Experience required minimum 5 years in leading and managing operational safety control such as operational hazard identification, operation safety walkthrough and audit of Permit to Work (PTW), Safe isolation, PSSR, MOC review, line breaking audit in Oil Refinery/ Petrochemical Plant.

- Specialized skills in Permit to Work (PTW), PSSR, Hazard Identification, Safety audit, MOC review, Safe isolation, line breaking, confined space entry, Incident Investigation etc...

- Exceptional knowledge of the detailed operation, Turnaround principles of the refinery/ petrochemical plants and associated equipment, processes and systems.

- Experience on site safety management

- Excellent leadership and communication skills.

- Ability to teach skills to freshmen and exhibit patience.

- Hands on experience in refinery initial operation and turn around is desired

- Capable of delivering results in a diverse, ever changing environment

- Strong facilitation, listening and conflict resolution skills

- Good communication in English (IELTS 6.0 or above)

About Petroplan

Petroplan is the trusted, specialist global Talent Solutions partner of choice for employers and professionals in the Energy sector. Since 1976, Petroplan has been here to help people like you make the most of the opportunities available and find the best fit for you as an individual.

Over 10,000 placements in more than 55 countries for over 550 clients across 65 disciplines.

In an industry where skilled and experienced professionals are increasingly sought after resource, we appreciate the true value of what you have to offer. What's more, we understand that different things are important to different people in today's world of work - it's about making exactly the right connections for you as an individual.

Our reputation for contractor and candidate care, understanding what makes you tick, and finding you the best match is second-to-none. We understand the industry inside-out and seek to understand YOU and your motivations in the same way. We take the time to evaluate your individual strengths, understand the most important things to you, and establish exactly what you're looking for from your next role.