Oceaneering

Featured Employer
Qatar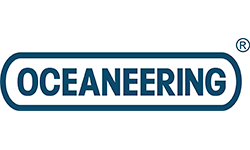 Company: Oceaneering
Skills: QA / QC / Inspection
Experience: 7 + Years
Education: High School/Secondary
Employment Type: Full Time Contractor
Location: Qatar
---
Company Profile

Oceaneering is a global provider of engineered services and products, primarily to the offshore energy industry. We develop products and services for use throughout the lifecycle of an offshore oilfield, from drilling to decommissioning. We operate the world's premier fleet of work class ROVs. Additionally, we are a leader in offshore oilfield maintenance services, umbilicals, subsea hardware, and tooling. We also use applied technology expertise to serve the defense, entertainment, material handling, aerospace, science, and renewable energy industries.

Position Summary

Apply skills and aptitude to repair, install, troubleshoot and perform other predictive and preventative maintenance tasks on control systems, electrical, pneumatic, or mechanical on measurement facilities, natural gas compressor station, gas and fire detection systems and auxiliary equipment such as electrical generators, air compressors, pumps, valves, valve operators, filters, scrubbers, etc,

This role will require work on and offshore

Duties & Responsibilities

Purpose

Apply skills and aptitude to repair, install, troubleshoot and perform other predictive and preventative maintenance tasks on control systems, electrical, pneumatic, or mechanical on measurement facilities, natural gas compressor station, gas and fire detection systems and auxiliary equipment such as electrical generators, air compressors, pumps, valves, valve operators, filters, scrubbers, etc.

Functions
Conduct all cathodic protection related monitoring, surveys, and inspection
Troubleshoot cathodic protection failures and provide necessary report to Qatar Petroleum
Conduct routine site CP surveys and corrosion monitoring surveys
Report the inspection findings to the client
Rectify any anomalies and maintain the integrity of CP systems and internal corrosion monitoring systems

Safety

Ensure that the Safety policies and procedures are understood and adhered to as far as is reasonably practicable in order to ensure a safe working environment.

Other

Carry out work in accordance with the Company Health, Safety, Environmental and Quality Systems.

Perform the assigned tasks with due diligence regarding the Integrated Management Systems on the Company.

Eliminate waste of whatever form, to suggest the use of more environmentally friendly substances and practices and contribute to the continuous improvement of the environment.

Supervisory Responsibilities
This position has NO direct supervisory responsibilities.

Qualifications

REQUIRED
Employee hired as or promoted to the Corrosion Tech must have a minimum of 7 years experience in Cathodic Protection systems monitoring and internal corrosion monitoring.
Conversant with all CP related measurements and surveys including:

Tank and Soil potential survey
Pipe and Soil potential survey
WHJ CP survey
Sea submersed structure
Pipeline CP survey
Insulation Joint test
Anode current output
Tank floor protection balance
Soil resistivity measurements
Sacrificial Anode Cathodic Protection system for Tank and vessel
Deep well ground bed Impressed Current Cathodic Protection system
Shallow Anode systems.

Offshore experience preferred
NACE CP level 2 required.
Excellent written and verbal skills.
Knowledge, Skills, Abilities, and Other Characteristics
Analytical - Synthesizes complex or diverse information; Collects and researches data; Uses intuition and experience to complement data; Designs work flows and procedures.
Problem Solving - Identifies and resolves problems in a timely manner; Gathers and analyzes information skillfully; Develops alternative solutions; Works well in group problem solving situations; Uses reason even when dealing with emotional topics .
Written Communication - Writes clearly and informatively; Edits work for spelling and grammar; Varies writing style to meet needs; Presents numerical data effectively; Able to read and interpret written information.
Organizational Support - Follows policies and procedures; Completes administrative tasks correctly and on time; supports organization's goals and values; Benefits organization through outside activities; Supports affirmative action and respects diversity.
Planning/Organizing - Prioritizes and plans work activities; Uses time efficiently; Plans for additional resources; Sets goals and objectives; Organizes or schedules other people and their tasks; Develops realistic action plans.
Quality - Demonstrates accuracy and thoroughness; Looks for ways to improve and promote quality; Applies feedback to improve performance; Monitors own work to ensure quality.
Ethics - Treats people with respect; Keeps commitments; inspires the trust of others; Works with integrity and ethically; Upholds organizational values.

Working Conditions

This position is considered ONSHORE/OFFSHORE which is characterized as follows.
Almost exclusively indoors/outdoors during the day and occasionally at night
Occasional exposure to airborne dust in the work place
Work surface is stable (flat)

Physical Activity/Requirements

The physical demands described here are representative of those that must be met by an employee to successfully perform the essential functions of this job. Reasonable accommodations may be made to enable individuals with disabilities to perform the essential functions.

This position is considered MEDIUM work.

OCCASIONAL

FREQUENT

CONSTANT
Lift up to 20-50 pounds
Work in confined spaces, kneel, jump, run, work while lying on stomach/ back, crawl, and use repetitive movements of the arms and hands
Identify color differences
Wear PPE for skin protection
Lift up to 10-25 pounds
Climb stairs/ ladders, stand balance, stoop, squat, reach. And left/ carry objects
Twist body, sit with back supported head forward/ flexed, head tilted/ rotated, and work with arms extended overhead
Operate a motor vehicle
Lift up to 10 pounds
Wear PPE protection for body, vision, and hearing protection

Identity Check
Primary Identity Document
Passport or an official travel document showing birth date and parental details
Current document of identity
Secondary Identity Document

Document confirming employment history, education, and personal referees

Security Background Check

The security background check shall include a security assessment and criminal history check issued by the competent authorities.
Employee may be requested to get a good conduct certificate from the country of origin or a local police clearance certificate

Closing Statement

We offer a competitive salary, a comprehensive benefits package and the opportunity to advance in an international company. To apply, click 'Apply Now'.
Oceaneering pushes the frontiers of deep water, space and motion entertainment environments to execute with new, leading-edge connections to solve tomorrow's challenges, today.
As the trusted subsea connection specialist, our experience combined with the depth and breadth of our portfolio of technologies allows us to engineer solutions for the most complex subsea challenges. From routine to extreme, our integrated products, services, and innovative solutions safely de-risk operational systems, increase reliability, and enable a lower total cost of ownership.
We are connecting what's needed with what's next as the world's largest ROV operator and the leading ROV provider to the oil and gas industry with over 300 systems operating worldwide. With our safety-focused and innovative approach, we responsively and decisively react to subsea challenges while providing solutions swiftly and efficiently.