Oceaneering

Featured Employer
Aberdeen, United Kingdom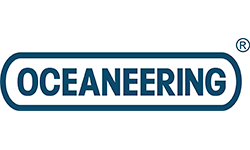 ---
Company Profile
Oceaneering is a global provider of engineered services and products, primarily to the offshore energy industry. We develop products and services for use throughout the lifecycle of an offshore oilfield, from drilling to decommissioning. We operate the world's premier fleet of work class ROVs. Additionally, we are a leader in offshore oilfield maintenance services, umbilicals, subsea hardware, and tooling. We also use applied technology expertise to serve the defense, entertainment, material handling, aerospace, science, and renewable energy industries.
Position Summary We are growing our Oceaneering Mobile Workforce for our Survey Division, EMEAA Region.
The position of Party Chief of Marine Construction Survey Services exists for the purpose of managing and carrying out required tasks in the field for survey projects, as requested by manager or project specific manager, and / or field client representatives for the survey project's field activities. This position is responsible for assuring that client needs are effectively met regarding field activities, and that all tasks are performed efficiently, responsibly and in accordance with safe work procedures.
Duties & Responsibilities
ESSENTIAL
Assist new and fellow employees in performing their work in accordance with safe work procedures
Coordinating and communicating with clients, crew members and project managers
Conduct and document daily Job Safety Analysis (JSA)/ Safety pre-tower meetings
Responsible for offshore operations including personnel, daily progress and asset utilization
Train and adhere to OII, DOTD or client company's specific requirements
Managing and carrying out specific job tasks as requested by client or project manager
Comply with company safety rules and training, conduct operations safely and report any unsafe condition or practices immediately to his/her supervisor
Responsible for the care and safety of company equipment
Training of fellow field personnel

NON-ESSENTIAL
All other duties as assigned
Supervisory Responsibilities
This position has no direct reports however has in the field temporary supervisory responsibilities of the assigned crew.
Reporting Relationship
Project Manager - Marine Consrtuction Surveys
Operations Manager - Marine Construction Surveys
Qualifications
REQUIRED
High school diploma or equivalent
Three or more years experience as a Sr Surveyor in the Marine Construction Survey field
Must be proficient with a variety of the field concepts, practices, procedures and equipment operations such as GPS, USBL, LBL and Navigation Software
Must have valid driver's license and suitable driving record that is able to meet company driver requirements
Must have or be able to obtain TWIC card (Transportation Worker Identification Credential)
Must have knowledge of basic computer skills, major survey equipment manufacturer's software and equipment
DESIRED
Two year technical degree or higher in field of study
Knowledge, Skills, Abilities, and Other Characteristics
Team Leadership/ Decision Making/ Planning and Organizing/ Developing Others:
Expresses pride in the group and encourages people to feel good about their accomplishments
Shares knowledge and resources and encourages the same of others
Ability to make objective decisions timely and effectively
Skill to recognize when decisions or information should be referred to a higher authority
Ability to establish and maintain project priorities
Ability to plan, organize and direct the work of others
Ability to conduct training for an appropriate audience

Health and Safety/ Technology/ Stress Management/ Flexibility:
Knowledge of methods and techniques used in safety inspections and accident prevention
Knowledge of principles, practices and methods of safety and health as it relates to employees and the public
Skill to work effectively under pressure
Ability to adapt to changing priorities and work environments as well as adverse conditions such as weather, equipment problems and job conditions
Have a good sense of direction (able to self-navigate)
Be able to perform basic field calculations
Ability to use various information technology systems required for successful job performance

Client Focus/ Communication/ Ethics and Integrity:
Ability to determine and meet customer needs
Ability to promote and be accountable for quality customer service
Respond to clients in a positive and truthful manner
Solves customer problems quickly and effectively
Ensures that regular and consistent communication takes place within area of responsibility
Maintain inter-office and project confidentiality
Respond politely to members of the community
Working as a team member/ getting along with co-workers
Responding in a positive manner to supervision
Working Conditions
This position is considered
OFFSHORE
which is characterized as follows.
Outdoors and indoors, day and night, as well as over/near water.
Requires working on or near moving and vibrating equipment.
Frequently the humidity is above 90%, noise is over 85db and the light is intense/glare.
Potential exposure to open fire/flames/sparks.
Constant exposure to airborne dust, fumes and gases.
Work surface is stable, height is elevated.
Physical Activity/Requirements

The physical demands described here are representative of those that must be met by an employee to successfully perform the essential functions of this job. Reasonable accommodations may be made to enable individuals with disabilities to perform the essential functions.

This position is considered HEAVY work.
OCCASIONAL
FREQUENT
CONSTANT
Lift 50-100 pounds
Sit, twist, crawl, climb stairs/ ladders, and use repetitive movements of the arms and hands.
Operate small water vessel or ATV
Lift 25-50 pounds
Wear PPE for head, hands
Balance, stoop, kneel, squat, crouch, reach with hands and arms, and lift/carry objects, handle or feel.
Differentiate between colors
Operate a motor vehicle
Lift 10-20 pounds
Standing and walking
Wear PPE for body, vision, and hearing protection
Close vision ability and ability to adjust focus
Hearing all ranges
Wear steel toed shoes/ boots
Closing Statement
We offer a competitive salary, a comprehensive benefits package and the opportunity to advance in an international company. To apply, click 'Apply Now'.
","title":"Party Chief
Oceaneering pushes the frontiers of deep water, space and motion entertainment environments to execute with new, leading-edge connections to solve tomorrow's challenges, today.
As the trusted subsea connection specialist, our experience combined with the depth and breadth of our portfolio of technologies allows us to engineer solutions for the most complex subsea challenges. From routine to extreme, our integrated products, services, and innovative solutions safely de-risk operational systems, increase reliability, and enable a lower total cost of ownership.
We are connecting what's needed with what's next as the world's largest ROV operator and the leading ROV provider to the oil and gas industry with over 300 systems operating worldwide. With our safety-focused and innovative approach, we responsively and decisively react to subsea challenges while providing solutions swiftly and efficiently.