Oceaneering

Featured Employer
Trondheim, Norway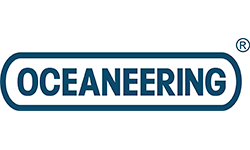 Company: Oceaneering
Skills: Maintenance Engineer
Experience: 5 + Years
Education: Bachelors/3-5 yr Degree
Employment Type: Full Time Contractor
Location: Trondheim, Norway
---
Company Profile
Oceaneering International Inc. er en global leverandor av ingeniortjenester og produkter, hovedsakelig til olje- og gassindustrien, og er lokalisert i alle geografiske regioner i verden. Oceaneering Norge bestar av selskapene Oceaneering AS, Oceaneering Asset Integrity AS og Oceaneering Rotator AS.
Vart oppdrag og visjon er; Vi loser det uloselige og far fremgang ved a lage bransjeendrende teknisk kreative losninger for de mest kompliserte operative utfordringene under vann, pa land og i verdensrommet.
For a lose vart oppdrag, og na var visjon, trenger vi medarbeidere med forskjellige bakgrunner og kompetanser. Vi tror mangfold gir oss et bredere perspektiv og bedre forstaelse for vare kunders behov. Vi er sikker pa at dersom vi gjor ting pa riktig mate, vokser sammen, presterer bedre enn forventet og eier utfordringen, loser vi vart oppdrag og nar var visjon.
Oceaneering International Inc. is a global supplier of engineering services and products, predominantly to the oil and gas industry, and are present in all geographical regions of the world. Oceaneering Norway consists of the companies Oceaneering Ltd., Oceaneering Asset Integrity Ltd., and Oceaneering Rotator Ltd.
Our mission and vision are; We solve the unsolvable and thrive by creating industry-changing technically creative solutions for the most complex operational challenges under water, on land, and in space.
To solve our mission, and reach our vision, we need colleagues with different backgrounds and competences. We believe diversity gives us a broader perspective and a better understanding of our customers' needs. We are certain that if we do things right, grow together, outperform expectations and own the challenge, we will solve our mission and reach our vision.
For more information please go to www.oceaneering.com
Position Summary
We are currently inviting applications from s killed engineers who have a passion for maintenance management! Individuals who seek new challenges and likes to work with tasks which require creativity and a complete perspective of scope. You take lead and responsibility, view working together as a natural factor to succeed and has highly analytic capabilities. We are hiring across several locations in Norway including Trondheim / Stavanger and Bergen and invite you to apply stating your preferred location.
Duties & Responsibilities
Responsibilities
Provide support to establish adequate spare parts and preventative maintenance tasks on equipment
Develop and maintain site systems and procedures to implement corporate engineering and operational excellence standards
Leads and supports improvement projects. Identifies and drafts recommendations for predictive and preventative maintenance activities using sound engineering and maintenance principles.
Partners with production engineers, operators, and maintenance specialists to improve the Operational Uptime of plant equipment. Includes evaluation of existing equipment and processes for operational effectiveness
Strong personal commitment to safety coupled with knowledge and training on OSHA Standards, Plant Standards, Corporate Standards, HAZOP and Fire Safety
Strong values and integrity with strong team inclinations and training
Software:
CMMS or APM software and programs such as SAP, Workmate, IFS or Honeywell Sentinel
Excel and MS Access, scripting, VBA or SQL, Python
Qualifications
Qualifications
BSc/MSc engineering degree: mechanical, process, material, automation or similar
Good communication skills in both Norwegian and English - advanced reading, writing and oral
Experience from Asset Integrity Management and Maintenance Engineering
Maintenance engineering (consequence classification, RCM, FMECA / FMEA)
LCI Cost Analysis
Maintenance Strategies
Spare Part Analysis
Establishment of Maintenance Program
Databases & Data Manipulation
High understanding of Norsok Z-008, ISO 14224, ISO 55001
Systems Reliability
Predictive & Prescriptive Maintenance
","title":"Senior Maintenance Engineer
Oceaneering pushes the frontiers of deep water, space and motion entertainment environments to execute with new, leading-edge connections to solve tomorrow's challenges, today.
As the trusted subsea connection specialist, our experience combined with the depth and breadth of our portfolio of technologies allows us to engineer solutions for the most complex subsea challenges. From routine to extreme, our integrated products, services, and innovative solutions safely de-risk operational systems, increase reliability, and enable a lower total cost of ownership.
We are connecting what's needed with what's next as the world's largest ROV operator and the leading ROV provider to the oil and gas industry with over 300 systems operating worldwide. With our safety-focused and innovative approach, we responsively and decisively react to subsea challenges while providing solutions swiftly and efficiently.