Oceaneering

Featured Employer
Rosyth, United Kingdom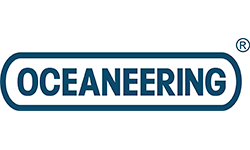 ---
Company Profile
Oceaneering is a global provider of engineered services and products, primarily to the offshore energy industry. We develop products and services for use throughout the lifecycle of an offshore oilfield, from drilling to decommissioning. We operate the world's premier fleet of work class ROVs. Additionally, we are a leader in offshore oilfield maintenance services, umbilicals, subsea hardware, and tooling. We also use applied technology expertise to serve the defense, entertainment, material handling, aerospace, science, and renewable energy industries.
Duties & Responsibilities Purpose
This is a senior role responsible for leading and delivering maintenance department needs to support wider site and business needs. It involves working closely alongside local managers and tams to ensure all facilities and related processes are safe and fit for purposes required including those related to reliability, compliance and customer specifications. Although primarily focused on maintenance activities candidate will be also crucial part wider management team. The ideal candidate will have experience, ability, competencies and aptitude to lead, manage, supervise and be responsible for a dedicated team of personnel to ensure the day to day maintenance AND facility activities, including ad-hoc projects as required, are achieved to meet the team objectives and business needs both within the department and the wider business. They shall be a proactive team player with an ability to effectively achieve and drive the standards, policies and procedures required, both from a departmental and business perspective. Able to identify and implement 'best working practices' to ensure the team is consistently performing to standards required. Must be capable of encouraging and ensuring other stakeholders operate and collaborate constructively. Must be able to take on additional duties as/when required including standing in for line manager.
Functions
ESSENTIAL
* Fully proficient individual contributor.
* Makes decisions on complex and difficult situations.
* Broad knowledge of own professional discipline, and general knowledge of related disciplines.
* Builds relationships within and across teams, and delivers key technical content to influence stakeholders.
Displays professional communication and listening skills.
Meet/exceed role requirements as per Job Description and Career Framework criteria to meet business needs.
Provide maintenance support to production equipment and processes if and when required.
Support & provide input into development of strategical projects, objectives and KPI's for the team.
Support team members in their daily work (influence, coach, assist) and align/adjust based upon business needs.
Maintain and improve plant and equipment to achieve high levels of reliability, quality and safety.
Carry out PM audits to ensure quality standards are followed and maintained.
Review, maintain and control the Planned Preventative Maintenance program to maximise Equipment Efficiency.
Help developed to ensure effective use of the maintenance tools and systems, such as work orders, spare part management, maintenance service requests, JSEA and risk assessments.
Mentor apprentices and other colleagues (including New Starts) through their work placement years.
Review, maintain and control the equipment asset register to ensure all site equipment is accounted for and all related Planned Preventative Maintenance Programs are in place.
Contractor management; ensure contractors are adhering to relevant LSR and FPB associated with the task.
Review and manage service agreements, to ensure the site complies with relevant statutory requirements.
Control of spare parts; where applicable create new spare part numbers within peoplesoft and ensure max and min levels are accurate. Also ensure the spare request process is up to date and manage delivered parts.
Complete departmental and/or other paperwork as required to the standards required.
Participate with engineering groups and QA in problem solving and Root Cause Analysis.
Support, develop and communicate best working practice in accordance with the principals of a continual Improvement culture.
Consistently d isplay required levels of engagement and a positive 'can-do' attitude while consistently supporting Oceaneering's culture of Safety, Quality, ongoing learning and continual improvement.
Actively participate in and fully support/adhere to site procedures, safety and quality initiatives.
Engage effectively with all other colleagues, departments and third parties as and when required.
Consistently d isplay required levels of engagement and a positive 'can-do' attitude while consistently supporting Oceaneering's culture of Safety, Quality, ongoing learning and continual improvement.
Apply continual learning, lesson learned and knowledge to each task to achieve outcomes required.
Any other tasks or duties as required to meet business needs.
Safety
Ensure that the Safety policies and procedures are understood and adhered to as far as is reasonably practicable in order to ensure a safe working environment.
Other
Carry out work in accordance with the Company Health, Safety, Environmental and Quality Systems.
Perform the assigned tasks with due diligence regarding the Integrated Management Systems on the Company.
Eliminate waste of whatever form, to suggest the use of more environmentally friendly substances and practices and contribute to the continuous improvement of the environment.
Reporting Relationship
Reports to the Manufacturing Engineering Manager.
Works in collaboration with the Faciltiy Engineer to ensure resouces are allocated effectively.
Qualifications
REQUIRED
Engineering qualification. (HNC or equivalent) Plus a minimum of five years relevant experience.
Experience of Machinery Safety Regulations 2008 / PUWER / CE Marking.
Good knowledge of general HSE requirements and best working practices.
Computer literate in Microsoft Word / Excel / Access.
High Level of communication, interpersonal skills and a `can-do` attitude.
Ability to use own initiative to identify equipment/process improvements and support others as required.
Leadership certification & experience would be desirable.
Knowledge, Skills, Abilities, and Other Characteristics
Problem Solving - Identifies and resolves problems in a timely manner; Gathers and analyzes information skillfully; Develops alternative solutions; Works well in group problem solving situations; Uses reason even when dealing with emotional topics.
Interpersonal Skills - Focuses on solving conflict, not blaming; Maintains confidentiality; Listens to others without interrupting; Keeps emotions under control; Remains open to others' ideas and tries new things.
Oral Communication - Speaks clearly and persuasively in positive or negative situations; listens and gets clarification; Responds well to questions; Demonstrates group presentation skills; Participates in meetings.
Written Communication - Writes clearly and informatively; Edits work for spelling and grammar; Varies writing style to meet needs; Presents numerical data effectively; Able to read and interpret written information.
Teamwork - Balances team and individual responsibilities; Exhibits objectivity and openness to others' views; Gives and welcomes feedback; Contributes to building a positive team spirit; Puts success of team above own interests; Able to build morale and group commitments to goals and objectives; Supports everyone's efforts to succeed.
Change Management - Develops workable implementation plans; Communicates changes effectively; Builds commitment and overcomes resistance; Prepares and supports those affected by change; Monitors transition and evaluates results.
Managing People - Includes staff in planning, decision-making, facilitating and process improvement; Takes responsibility for subordinates' activities; Makes self available to staff; Provides regular performance feedback; Develops subordinates' skills and encourages growth; Solicits and applies customer feedback (internal and external); Fosters quality focus in others; Improves processes, products and services.; Continually works to improve supervisory skills.
Professionalism - Approaches others in a tactful manner; Reacts well under pressure; Treats others with respect and consideration regardless of their status or position; Accepts responsibility for own actions; Follows through on commitments.
Safety and Security - Observes safety and security procedures; Determines appropriate action beyond guidelines; Reports potentially unsafe conditions; Uses equipment and materials properly.
Adaptability - Adapts to changes in the work environment; Manages competing demands; Changes approach or method to best fit the situation; Able to deal with frequent change, delays, or unexpected events.
Dependability - Follows instructions, responds to management direction; Takes responsibility for own actions; Keeps commitments; Commits to long hours of work when necessary to reach goals. Completes tasks on time or notifies appropriate person with an alternate plan.
Oceaneering pushes the frontiers of deep water, space and motion entertainment environments to execute with new, leading-edge connections to solve tomorrow's challenges, today.
As the trusted subsea connection specialist, our experience combined with the depth and breadth of our portfolio of technologies allows us to engineer solutions for the most complex subsea challenges. From routine to extreme, our integrated products, services, and innovative solutions safely de-risk operational systems, increase reliability, and enable a lower total cost of ownership.
We are connecting what's needed with what's next as the world's largest ROV operator and the leading ROV provider to the oil and gas industry with over 300 systems operating worldwide. With our safety-focused and innovative approach, we responsively and decisively react to subsea challenges while providing solutions swiftly and efficiently.