Petroplan

Featured Employer
London, England, United Kingdom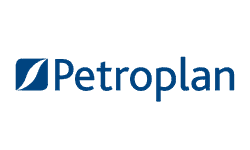 Company: Petroplan
Skills: Umbilicals, Risers and Flowlines
Experience: 1 + Years
Education: Masters Degree
Salary: Negotiable
Location: London, England, United Kingdom
---
Position: Riser Engineer - Rigid
Location: London
Type: PAYE Contract (Inside IR35) -

Integrated within the department "Risers, Installation Analyses and Umbilical" (RIAU), the engineer will be supporting tender and/or project for topics related to riser design including global Analyses, installation Analyses and technical follow-up of the subcontracted components (Strakes, Flexible joints, Buoyancy modules etc).

Under the responsibility of the RIAU lead engineer, your main responsibilities will be to:
* Ensure design and detailing in accordance with acknowledged industry Codes, Standards and Design Guides (e.g. DNVGL-ST-F201, API RP 2STD, 2RD); Client Specifications and Scopes of Work.
* Production and checking of design documentation including feasibility reports, detailed in place design reports, specifications, material take-offs, etc.
* Develop design brief and basis, and perform the in-place design analysis with OrcaFlex / Develop the documentation package and the studies linked to the sizing and analysis of the dynamic riser system
* Be aware of the overall project planning and responsible of the planning of their Scope of Work.
* Interface with project team, engineering teams (welding, methods, operation, materials etc) and SCM,
* Understand Client needs to develop specification for Suppliers and support the selection of the Supplier through technical evaluation.
* Ensure progress and compliance of the supplier in close interface with SCM function
* Ideally, perform OrcaFlex installation analyses for rigid risers as well as deployment of structures
* Support Operational weather standby activities with in-house tool to support tender
* Ensure that QA/QC process is well followed
* Ensure that know-how is transferred within the discipline. Attend to discipline meeting as required.

Capability profile - Knowledge, skills, experience
* MSc or PhD in mechanical engineering/hydrodynamics, relevant work experience in the oil and gas industry or equivalent, ideally with in-place / installation analyses of riser systems.
* Proficient in FEA modelling and you know well OrcaFlex software.
* English is fluent

Personal Attributes:
* Undertake responsibility for production of deliverables, which may include design calculations, specifications, procedures, analyses, engineering support to Drafting Office, progress reports, bid evaluations, study reports and various 3rd-party submissions.
* Interest for analyses work
* Experience in working in a multi-disciplined system engineering team
* Ability to prioritise own workload, manage time accordingly and inform team members where constraints will affect a project in terms of programme or budget.
* Demonstrable ability to work within time/budget constraints
* Ability in Vendor and 3rd Party management
* Ability in working in multicultural group

Systems where a further knowledge is desirable:
* Installation Analyses
* Naval architecture,
* Flexible pipe design
* Offshore experience
* Python knowledge
* Welding
* Experience interface with Buoyancy Modules, Flexible Joint/Titanium Stress Joint suppliers.

About Petroplan

Petroplan is the trusted, specialist global Talent Solutions partner of choice for employers and professionals in the Energy sector. Since 1976, Petroplan has been here to help people like you make the most of the opportunities available and find the best fit for you as an individual.

Over 10,000 placements in more than 55 countries for over 550 clients across 65 disciplines.

In an industry where skilled and experienced professionals are increasingly sought after resource, we appreciate the true value of what you have to offer. What's more, we understand that different things are important to different people in today's world of work - it's about making exactly the right connections for you as an individual.

Our reputation for contractor and candidate care, understanding what makes you tick, and finding you the best match is second-to-none. We understand the industry inside-out and seek to understand YOU and your motivations in the same way. We take the time to evaluate your individual strengths, understand the most important things to you, and establish exactly what you're looking for from your next role.