BP

Featured Employer
Reading, England, United Kingdom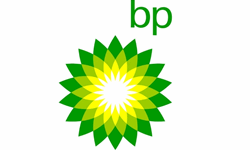 ---
Our ambition is to be a net zero company by 2050 or sooner, and to help the world get to net zero carbon. Our innovation and engineering community will be key in making this a reality.
We currently have a vacancy within this community for an Associate Technologist in the Analytical Core Test team, which is part of the applied sciences group that performs high efficiency and fast analysis to support partners and the bp business.


The Role:

To provide analytical testing expertise and services to the whole of bp to support research, product development, product deployment and blend plant activities.
To assist in the development of technical capability and ways of working that enable bp to deliver our aims at pace and to showcase our technology and build high-value relationships with our partners and customers. To perform operational analysis in a team of technical specialists by working efficiently, and by conducting accurate analysis of samples.

Accountabilities include:

Deliver safe and reliable operations through dedication to bp's HSSE standards, values and behaviours
Undertake analysis of lubricants and additives using a wide range of analytical techniques to international standards and local procedures in order to generate fast turnaround, high quality and accurate results
Take ownership of the test workload - prioritize and batch tests as necessary, requiring an awareness of customer and business requirements. Flexibility of response to changing priorities is key
Responsible for the daily running of sophisticated lab equipment and apparatus, including setup, calibration, quality checks and basic problem solving
Actively contribute to the running of the team and the Analytical department, for example booking in/out and progressing samples between areas. Proactively assist colleagues as required
Work closely with colleagues and the departmental Technologists to achieve optimum performance and output
Help identify and implement opportunities for continuous improvement and efficiency gains

About you:
Degree in Chemistry (or relevant scientific subject area) or equivalent laboratory experience
Self-starter with the ability to work in an agile and independent manner whilst also being a great teammate
Proven track record of attention to detail and generation of accurate test data
Experience of analysis techniques and requirements for lubricants, additives, coolants, electric vehicle fluids or similar products.
Strong HSSE approach and familiarity with laboratory environments
Experience of working in agile teams such as scrums would be beneficial

So, if you are looking for an exciting technical challenge for contributing to solving some of the planet's biggest problems, there is no time like now!
Join a team of diverse and forward-thinking scientists who sit firmly at the heart of innovation and technology - advancing bps agenda towards a net zero world.