Qatar Petroleum

Featured Employer
Qatar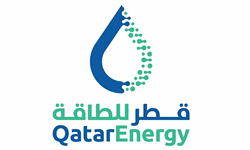 ---
Department
RAS LAFFAN PORT

Title
SHIPPING ASSISTANT

Primary Purpose of Job
Shift Shipping Assistant is responsible for capturing all the services provided by Ras Laffan / MIC Ports and billing for the services. This includes working and coordinating with Shipping Agents, other departments of QP and transacting all the disbursement accounts (DAs) through SAP Sales & Distribution (SD) Module.

Education
• Higher Secondary followed by 2-3 years full time course in Office/Business Administration or equivalent.
• 5 years of experience, two years of which must have been in the marine industry.

Experience & Skills
• Very good communication skills and knowledge of computer applications such as MS Word, Excel, Power point etc.
• Shall be fully conversant with all maritime terminology and preparation of disbursement accounts for services rendered to ships.
• Preferably shall possess working knowledge of port tariff and agreements.
• Good Interpersonal and organizational skills.

Qatar Petroleum is an integrated national oil company (NOC) responsible for the sustainable development of the oil and gas industry in Qatar and beyond.

Qatar Petroleum's activities encompass the entire spectrum of the oil and gas value chain locally, regionally, and internationally, and include the exploration, refining, production, marketing and sales of oil and gas, liquefied natural gas (LNG), natural gas liquids (NGL), gas to liquids (GTL) products, refined products, petrochemicals, fertilizers, steel and aluminum.
Qatar Petroleum is committed to contribute to a better future by meeting today's economic needs, while safeguarding our environment and resources for generations to come. Thriving on innovation and excellence, Qatar Petroleum is bound to the highest levels of sustainable human, socio-economic, and environmental development in Qatar and beyond.

For more information, please visit www.qp.com.qa