Petroplan

Featured Employer
Edmonton, United Kingdom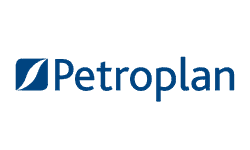 Company: Petroplan
Skills: Planner / Scheduler
Experience: 15 + Years
Education: Associates/2 yr Degree/Diploma
Salary: Negotiable
Location: Edmonton, United Kingdom
---
Description
Primary accountability is to build and maintain a master schedule for all relevant SCADA Replacement Program (SRP) and related business area (PCSLD, MP/LP Projects, and TIS LP) projects and initiatives, based on the project schedules created and maintained by each project:

* Help ensure all internal (SRP) projects and all relevant external projects and/or initiatives (currently consisting of a portfolio of 40 projects) from the dependent business projects have an integration plan into OASyS
* Design, execute, and maintain a process to integrate new project schedules and remove completed project schedules from the master schedule

Specific Accountabilities

* Collaborate with project managers on the standards/consistency of project schedules to ensure an appropriate level detail is included and available for inclusion in the master schedule
* Develop knowledge and competency in SRP execution methodology and processes, as well as general terminology for Operational Technology (OT) projects and initiatives
* Identify, maintain, and communicate inter-project delivery milestones, critical paths, dates, and dependencies through the master schedule
* Be able to build a variety of views off the master schedule to help with reporting and presentations
* Often, or near real-time, collaborate with SRP leads and project managers and use project schedules to keep the master schedule and associated progress indicators updated
* Constantly monitor project schedules for changes and work with Project Managers, as needed, to validate and understand all changes in the context of the master schedule
* Highlight and communicate any immediate or potential risks and impacts identified in the master schedule to the affected Project Managers
* Meet at least weekly with all SRP and impacted business area project managers to get project updates and revise schedule risks
* Lead activities in support of collecting, tracking, and reporting on SCADA Replacement Program business benefits
* Perform general program coordination and communication activities, such as documenting decision and change requests, seeking approvals, and driving changes through existing processes.

Qualifications

* Post-secondary degree or diploma, or equivalent work experience in a related field or industry
* 15 years of scheduling, or related project experience - experience in managing projects would be considered an asset
* Must be a proven high performer, based on prior performance reviews
* Certifications: Project Management Professional (PMP) is an asset
* Seen as a scheduling expert and a great communicator, able to work with project managers and people leaders
* Can develop processes for efficiently building and maintaining schedules and can troubleshoot specific controls issues and make applicable changes
* High proficiency in MS Excel and MS Project
* Capable of making sound judgments, which are reviewed, but which are usually acceptable as accurate and feasible. Considers project impact and effects of decision/solutions.
*Occasional travel to supplier offices, training locations, and Enbridge offices (as required)

About Petroplan

Petroplan is the trusted, specialist global Talent Solutions partner of choice for employers and professionals in the Energy sector. Since 1976, Petroplan has been here to help people like you make the most of the opportunities available and find the best fit for you as an individual.

Over 10,000 placements in more than 55 countries for over 550 clients across 65 disciplines.

In an industry where skilled and experienced professionals are increasingly sought after resource, we appreciate the true value of what you have to offer. What's more, we understand that different things are important to different people in today's world of work - it's about making exactly the right connections for you as an individual.

Our reputation for contractor and candidate care, understanding what makes you tick, and finding you the best match is second-to-none. We understand the industry inside-out and seek to understand YOU and your motivations in the same way. We take the time to evaluate your individual strengths, understand the most important things to you, and establish exactly what you're looking for from your next role.