Eni

Featured Employer
Aksay, West Kazakhstan Province, Kazakhstan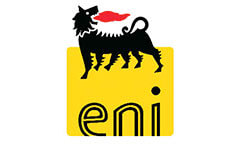 ---
IRC216223, Lead Corrosion and Materials Engineer
At
Eni
, we are looking for a Lead Corrosion and Materials Engineer within KPO in Aksai, Kazakhstan. You will be responsible for providing specialist corrosion and materials advice as Technical Authority. You will support Operations and Projects with a focus on providing safe design concepts, material selection for reliability, input into risk based inspection programmes, input into fitness for service integrity assessment activities, failure analysis, and the implementation of best in class technical standards. You will identify and recommend solutions to all key corrosion threats that may effect the facility and pipeline integrity.
As a member of
KPO you will be responsible for
:
Providing guidance on materials and corrosion control to KPO departments to ensure integrity of the equipment. Activities include, but not limited to, material selection, coating selection, corrosion inhibitor chemical selection, corrosion monitoring, and material testing
Providing input into the updating of KPO specifications and procedures to ensure that they incorporate the most recent guidance and best practices, and they comply with applicable technical regulations in the subject of material selection and corrosion control
Perform corrosion and erosion modelling studies using a range of standard tools
Develop and maintain the accuracy of corrosion management strategies for KPO production and processing facilities through periodic review and revision. Develop and guide implementation of corrosion monitoring programmes to identify corrosion threats that may affect the integrity of KPO facilities and pipelines.
Evaluate the risk of all identified corrosion threats, and make recommendations for solutions to resolve them so that risk to mechanical integrity is maintained As Low As Reasonably Practicable (ALARP)
This is the opportunity for you if you have these skills and requirements
:
University degree or higher in the relevant specialty
Materials selection for sour oilfield environments;
RoK Technical Regulations applicable to oil and gas industry;
International Codes and Standards applicable to design, construction, inspection, and repair within the oil and gas industry (e.g. API, ASME, ASTM, NACE, ISO, EN, etc);
Material properties and their application in highly sour oilfield environment;
Corrosion monitoring methods and corrosion control solutions comnnonly used in the oil and gas industry;
Corrosion modeling, testing, and prediction methods used to facilitate or validate materials selection;
Corrosion Risk Assessment methodologies and tools - both qualitative and quantitative;
Metallurgical analysis processes applicable to material property determination and for failure analysis;
Methods used for inspection and flaw detection of stationary mechanical equipment, but there is no requirement to have skills in performing these inspections;
Location:
Aksai, Kazakhstan
Contract type:
Fixed Term Contract, 28/28 Rotation
At Eni,
people are the key to our success
, which is why our values are focused on
diversity, and lifelong learning
.
Eni evaluates applications regardless of candidates' personal and cultural characteristics or orientations. If your application is among those most in line with the required profile, you will be contacted to continue the selection process .
Together we have greater energy.
#LI-EIRL
Eni S.p.A.
Welcome to Eni – and your future with a dynamic global business that operates across the entire energy supply chain. Eni's 30,000 employees can be found on virtually every continent. Throughout the 67 countries we operate in, we work on some of the most significant energy projects in the world.
Our activities span oil and natural gas exploration, field development and production, as well as the supply, trading and shipping of natural gas, LNG, electricity, fuels and chemical products.
We've grown dramatically since our beginnings in 1953, but we've stayed true to our roots in many ways. Today we may be one of the largest companies in Italy and among the world's most successful oil and gas companies in exploration, but our culture remains genuinely people-focused. Our values of respect, integrity and sustainability guide every aspect of our operations.
As for the future, we're adapting to rapidly shifting market conditions as we complete our transformation into a fully integrated oil and gas company. Through our strong commitment to digitalisation and decarbonisation, Eni will continue to create sustainable value within this changing energy landscape.
We're not only one of the world's most successful energy companies — we pride ourselves on being a dynamic and exciting place to work as well. If you join us, you'll play a key role in shaping the energies of the future.
At Eni you'll enjoy a progressive, inclusive and forward-thinking environment, and a wide range of benefits and rewards. We care about our people's growth, which is why we invest in talent and offer development pathways to give everyone the same opportunity to flourish with us.
Reasons to join us
Take on exciting challenges: Eni's focus is on big and ambitious projects. You'll take on challenging but rewarding work to help us extract energy at depths never reached before.
A multicultural working environment: You'll join a dynamic setting with cutting-edge facilities, the latest technology, and a rich and interesting mix of people from all backgrounds and specialisms.
Make a difference in the world: Our purpose extends further than supplying energy to power the world. Sustainable development and respect for the environment is at the heart of everything that we do.
Training and career growth: We provide training opportunities at the highest standard and encourage self-development, both in a personal capacity and a professional one.
Compensation and incentive programmes: We reward you for your commitment and success through our competitive compensation policy, which is bespoke to each location's local regulations.
Pension programmes: Depending on your location, you could enrol in one of our contributory pension programmes.
ENI ranked in the Global Top 20 in the 2019 Rigzone Ideal Employer Rankings - find out more here.