Sheffield International
Miaoli, Taiwan, Taiwan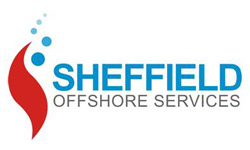 ---
In the role as Package Manager you will be responsible for floating WTG package management, including design, manufacturing and T&I.
The role is expected to develop as the relevant projects go trough early-, and later stages of development and into execution. First focus will be more on concept development, planning and permitting support, whereas later focus will be on procurement and delivery of a package.
The key duties will be to deliver agreed scope on time and with high focus on quality and accuracy.
Manage activities of the WTG package of offshore wind farms throughout all project phases.
Prepare contract technical specifications in support of procurement activities.
Assess wind turbine suppliers' proposals during the procurement process.
Working with the Supply Chain team, provide input into commercial terms relating to wind turbine; contract terms, insurance and warranty requirements.
Lead contract negotiations and contract management in close collaborations with the commercial, legal and claim management functions.
Manage WTG interfaces with other packages, functions and suppliers.
Support, co-ordinate and supervise WTG suppliers and related contractors as the project representative during the design, manufacturing, transport, installation and commissioning phases of the WTGs by way of project and site meetings.
Coordinate technical queries during the design, manufacturing and construction phases.
Monitor and report on project construction works, including wind turbine manufacture, transport, pre-assembly, commissioning and testing activities.
Ensure that the wind turbine suppliers comply with the requirements stipulated by the contract.
Coordinate and/or complete site inspections to monitor and record progress and quality against contractual requirements.
Ensure that health, safety and environmental site rules and best practices are observed.
Manage the assessment and rectification of defects during the construction phase.
Act as first point of contact for project colleagues, suppliers, contractors and other project stakeholders for any topics (of technical nature or regarding project management) which relate to the WTGs.
Regularly report to the wider project team on progress within the WTG package.
Champion a safety and quality culture, led by example and ensure this remains a top priority within the team.
Lead associated internal/external team and facilitate the necessary communication, workshops, reviews etc.
Qualifications and key competences include:
A bachelor or master degree in Engineering or a similar field of study.
Several years of professional experience in the offshore wind or a relevant industry, specifically in the management of complex technical projects. Experience in working with WTGs preferred.
Further training or qualification in Project Management is desirable.
Excellent English language skills suitable for technical discussions and contractual negotiations. Knowledge of Mandarin is desirable.
Knowledge of-, and preferably PMP/PMI certified.
Strong communication skills as well as the ability to and experience of working in interdisciplinary and international teams.
Ability to manage complex tasks and challenges within a process control structure while remaining calm under pressure.
Good knowledge of MS Office systems and other software platforms commonly used in the engineering, construction and project management industries.
Proactive interest in and identification with the renewable energy industry.
Ability to work in Taiwan.