BP

Featured Employer
Sunbury-on-Thames, England, United Kingdom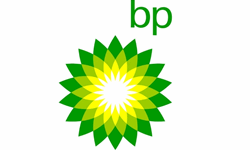 ---
BP has embarked on an ambitious plan to modernize and transform using digital technologies to drive efficiency, effective and new business models.
The Security Data Service team's mission is to empower its customers to understand and improve the security posture of BP by providing a consolidated, easy to use data platform for reporting and analytics.
About the job:
You will play an integral role in building the team's skillset, to grow and deliver agile and commercially cost-effective solutions for information security engineering.
Support of information security & risk activities, to facilitate the delivery of security solutions to projects across design, building and execution phases.
Implementation and application of relevant operating processes and procedures, to ensure activities adhere to standard. Reporting effectiveness of security procedures and making recommendations to drive implementation.
Strong rapport with others to drive innovative initiatives liaising with colleagues, to advise on information security and risks. A chance to use your abilities to influence and inspire change in a positive and impactful way.
Hands-on skills in key technologies to rapidly assess and identify the potential
About you:
You have the relevant experience in either an internal or external information security and risk role, or similar.
Build logging and analytics capability for SDS for operational checks
Ensure that all logging is setup correctly for all services
Build Azure Resource Manager (ARM) templates for deployment of data products into production
Refine and update services with recommendations from Azure Security Center
Creation of build and release pipelines for all SDS deployments
Streamline reporting and alerting to individual users or groups and remediate all pipeline failures
Patching of VMs and automation of these processes
Assist with build of flexible data APIs that support the ingestion, or the consumption needs of the data lake and its customers.
Assist with creation and management of ETL jobs.
Engage in efforts to derive more value out of our data and enable operational excellence.
Debug issues as they arise
DevOps on Azure and AWS cloud environments.
Experience with ETL Tooling preferably in Azure and AWS
Scripting Languages: Python, C#, PowerShell (at least one of them)
Experience with Agile and DevOps development methodology and concepts as applied to data driven analytics projects. Including CI/CD Coding, security testing best practice and standards.
Designing, building, and operating analytics solutions using Azure and AWS cloud technologies
Data Management experience e.g. large volume data handling and data wrangling
Experience in automated data driven testing
DB Programming: relational dbs (SQL), nonrelational (NoSQL, MongoDB, Cassandra)
You pride yourself on technical knowledge and experience in delivering security solutions, providing technical advice and overseeing security processes for the specialism.
You embrace a culture of change and agility, evolving continuously, adapting to our changing world.
A team player, building trust, while applying cultural sensitivity.
You apply judgment and common sense at scale - deliver commercially sound, efficient and pragmatic decisions and solutions.
You d demonstrate strong leadership and Values & Behaviours.
At bp, we provide the following environment & benefits:
A company culture where we respect our diverse teams and are proud of our achievements
Possibility to join social communities and networks
A healthy work-life balance
Learning and development opportunities to craft your career path
Life & health insurance, medical care package
And many other benefits!
We are an equal opportunity employer and value diversity at our company. We do not discriminate on the basis of race, religion, colour, national origin, gender, sexual orientation, age, marital status, veteran status, or disability status.
Apply now!
We are seeking an
Information Security Engineering Specialist
with strong technical expertise in Big Data, who is interested in joining this new squad to help build and operate this service and the underlying products. As a key member of this team, you will be working as part of the small empowered, customer-centric squad to deliver this consolidated, easy to use data platform for reporting and analytics.