BP

Featured Employer
Sunbury-on-Thames, England, United Kingdom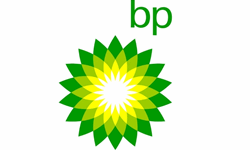 ---
BP has embarked on an ambitious plan to modernize and transform using digital technologies to drive efficiency, effective and new business models.
The Security Data Service team's mission is to empower its customers to understand and improve the security posture of BP by providing a consolidated, easy to use data platform for reporting and analytics.
About the job:
To provide advanced technical expertise in support of information security & risk activities; to design and deliver security solutions to projects. Managing the implementation and application of operating processes and procedures.
Undertaking investigations and incident response processes to provide a consistent response to cyber-based malicious activity.
You will use your abilities to influence and inspire change in a positive and impactful way.
Customers are our highest priority; a culture of operational safety, our architectures, designs and processes enhance and improve our digital security.
About you:
With significant experience in either an internal or external information security and risk role, or similar, use your technical knowledge and experience to provide technical advice and overseeing security processes.
Build Azure Data Factory ingestion pipelines and ETL jobs to consume data feeds from security source systems (e.g. Nanologs, Azure feeds, O365, AD etc.)
Use Azure Databricks or Azure Data Explorer to convert and stage feeds for use in production
Designing and implementing Continuous Integration / Continuous Delivery (CI/CD) solution using BP standards for the squad.
Creation and managing of data pipelines, transformation and storage.
Build monitoring and alerting mechanisms for data pipelines and transformation.
Build flexible data APIs that support the ingestion, or the consumption needs of the data lake and its customers.
Lead conversations to derive value out of our data and enable operational excellence.
Managing infrastructure for Big Data and data pipelines.
Experience in DevOps on Azure and AWS cloud environments.
Extensive experience of developing using the Azure and AWS analytics components including Azure / AWS Data Lake, Power BI, Data Factory, HDInsight, SQL DB/DW and SSIS.
ETL Tooling in Azure, AWS and Palantir cloud environments
Agile and DevOps development methodology and concepts as applied to data driven analytics projects. Including CI/CD Coding, security testing best practice and standards.
Designing, building, and operating analytics solutions using Azure, AWS, or Palantir cloud technologies.
Data Management experience e.g. data profiling, large volume data handling
Automated data driven testing
Scripting Languages: Python, C#, Java, PowerShell (at least one of them)
DB Programming: relational dbs (SQL) , nonrelational (NoSQL,MongoDB, Cassandra)
Empower people - encouraging positive team morale.
Get the basics right, develop, coach, mentor and inspire others.
Demonstrate strong leadership Values & Behaviours.
You create an environment where people listen and can speak openly.
You embrace a culture of change and agility, evolving continuously, adapting to our changing world.
A team player, looking beyond your own area and building trust with colleagues.
Cultural fluency - you operate across cultural boundaries with sensitivity.
At bp, we provide the following environment & benefits:
A company culture where we respect our diverse teams and are proud of our achievements
Possibility to join social communities and networks
A healthy work-life balance
Chill-out and collaboration spaces in a modern office environment
Learning and development opportunities to craft your career path
Life & health insurance, medical care package
And many other benefits!
We are an equal opportunity employer and value diversity at our company. We do not discriminate on the basis of race, religion, colour, national origin, gender, sexual orientation, age, marital status, veteran status, or disability status.
Apply now!
We are seeking an
Information Security Engineering Lead
with strong technical expertise in Big Data, who is interested in joining this new squad to help build and operate this service and the underlying products. As a key member of this team, you will be working as part of the small empowered, customer-centric squad to deliver this consolidated, easy to use data platform for reporting and analytics of security datasets.
As the Engineering Lead, you will ensure adherence to policies, standards and best practices and provide technical expertise to internal and external stakeholders. Using advanced technical capabilities to lead changes to security processes and procedures, you will review complex security issues and lead security solutions from identification to implementation. Furthermore, you will be responsible for delivering information security and risk activities for Information Security Engineering.