Qatar Petroleum

Featured Employer
Qatar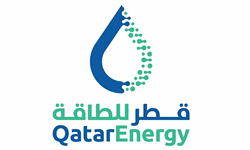 ---
Department
PRODUCTION (REFINING)

Title
SR. PROCESS ENGINEER

Primary Purpose of Job
Achieving the set targets for his area in terms of capacity utilization, product optimization, utility/chemical consumption, energy conservation etc. To coordinate with other departments / divisions in implementing plant modifications / new projects, attending to environmental / energy concerns. To evaluate the Assigned Units performance from techno-economic point of view and suggest / implement improvement schemes. Carries-out a comprehensive review of the performance of his area. Monitoring the chemical and catalyst consumption, monitoring the refinery losses and trying to minimize the flare, slops…etc.Carries-out a detailed review of the debottlenecking reports from the individual process units, suggest practical solutions. Carry out the conceptual design for the new project and for the new modification. Reviewing procedures, standing instruction, specifications, process standards…etc. Conduct/ attend the performance test run for the new equipment, new catalysts, new chemicals & FAT for the new equipment /new unit. Evaluating all the proposals for process improvements.

Education
Bachelor / Post Graduate in Chemical Engineering. Membership in Professional Engineering bodies is an added advantage.

Experience & Skills
Experience: Minimum of 12 years in Petroleum Refining Industry with a minimum of 8 years in Process Engineering. Past experience in the technologies associated with the assigned unit is essential. Interface with other disciplines, user departments and Clients. Hands on experience in software such as HYSYS, Pro-II and other advanced techniques to trouble shoot, optimize the plant performance and to design the plant modifications. Develops computer programs for process plant monitoring and yield prediction.

Qatar Petroleum is an integrated national oil company (NOC) responsible for the sustainable development of the oil and gas industry in Qatar and beyond.

Qatar Petroleum's activities encompass the entire spectrum of the oil and gas value chain locally, regionally, and internationally, and include the exploration, refining, production, marketing and sales of oil and gas, liquefied natural gas (LNG), natural gas liquids (NGL), gas to liquids (GTL) products, refined products, petrochemicals, fertilizers, steel and aluminum.
Qatar Petroleum is committed to contribute to a better future by meeting today's economic needs, while safeguarding our environment and resources for generations to come. Thriving on innovation and excellence, Qatar Petroleum is bound to the highest levels of sustainable human, socio-economic, and environmental development in Qatar and beyond.

For more information, please visit www.qp.com.qa