Weatherford

Featured Employer
Vadodara, Gujarat, India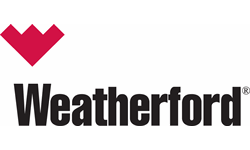 ---
Overview
Weatherford is the leading wellbore and production solutions company. Operating in more than 80 countries, the Company answers the challenges of the energy industry with its global talent network of approximately 20,000 team members and 600 locations, which include service, research and development, training, and manufacturing facilities. Visit weatherford.com for more information or connect on LinkedIn , Facebook , Twitter , Instagram , or YouTube .
We're looking to the future with a clear vision and a strong mission.
Our goal is to address the headwinds facing the industry, revolutionize the oilfield with digital technology, integrated solutions, and world-class talent.
We accept every challenge for the benefit of our Company, our industry, and the world. Our technology leadership delivers solutions that rise to every occasion, supply the best outcomes in each operation, and give power to all customers.
Weatherford offers competitive compensation, a comprehensive benefits program and opportunities for on-going training and career development. VEVRAA Federal Contractor - Priority Referral Requested.
Weatherford is an Equal Opportunity Employer Females/ Minorities/ Veterans/Disabled and gives consideration for employment to qualified applicants without regard to race, color, religion, age, sex, sexual orientation, gender identity, national origin, disability or protected veteran status.
Responsibilities
To set up and operate all dies and equipment in press department and perform corrective adjustments to various machines and equipment to produce a correct first article for inspection without any assistance.
DUTIES & RESPONSIBILITIES: (not listed in any particular order)
Set up and operate all dies and equipment including punch press, Hydraulic presses, roll form, and special purpose machines to produce a correct first article of inspection.
Be able to train all A, B, C operators without assistance.
Make all parts as required from work order package.
Be knowledgeable on part number system.
Make required adjustments to equipment as prescribed.
Report improper machine function and or parts not being held to proper dimensions.
Use overhead hoists or cranes and be able to operate forklift.
Read drawings and perform work-in-process procedures.
Know and understand the hazardous communication program.
Maintain neat housekeeping.
Must be capable of pulling call as needed.
Know and understand Weatherford Quality Policy and comply with all requirements of the Quality Systems Manual, Operating and Technical Procedures and Workplace Instructions.
Must understand and comply with all safety rules and company policies of Weatherford.
Work assignments carried out to the highest quality level.
Perform various other duties and activities as assigned by supervisor within the physical constraints of the job.
Qualifications
Demonstrate leadership ability.
Must have good written and oral communication skills.
Must be able to set up dies necessary for a correct first article of inspection.
Must be able to do minor mechanical repair on machinery and dies.
Must be able to do basic preventive maintenance to all equipment in press department
Use of power and hand tools.
Reading drawings.
Machine adjustments necessary for normal operations.
Manipulation of component products for increased production.
Demonstrate leadership ability.
Operation and reading of precision instrument in decimal and fractions.