Weatherford

Featured Employer
Malaga, Western Australia, Australia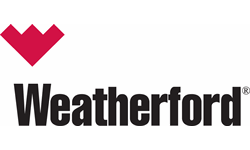 ---
Overview
This is a supervisory and entry level field position is focused on applying skills and knowledge in order to safely perform and manage any Managed Pressure Drilling (MPD, UBD, RCD) functions as a Field Specialist ll. The
Field Specialist ll must be proficient in managing all aspects related to Managed Pressure Drilling, Underbalanced Drilling, Roatating Control Devices both on and offshore drilling locations as well as mentoring junior personnel. Duties and responsibilities are to supervise, manage, lead or delegate aspects of the rig up, maintenance and operation of all MPD equipment on the rig site and base when required.
The Field Specialist ll is the focal point between the client, rig personnel, Weatherford crew and office, they are
accountable to oversee all operational aspects relating to the MPD equipment on the rig.
Responsibilities
This will include but not limited to green tagging, maintenance, preparing, and/or assisting with shipping equipment to job site. Responsible for daily communication with the clients rig site representative, client's office, and other services companies as required when on location. Collaborate with the senior personnel for technical knowledge and assistance when needed.
This individual is responsible for all Managed Pressure Drilling, Underbalanced Drilling, Rotating Control Device Operation on the rig, from a technical, equipment and safety aspect
Can demonstrate, apply knowledge and perform all hands on functions of all operations including rig up, operating, event identification and downhole theory, maintenance, changing RCD elements and trouble shooting
Interacts with 3rd party service providers on the rig, such as the mud loggers, mud company, MWD and directional services, etc....
Responsible for managing and tracking inventory and sending signed job tickets to the office
Train and mentor crew members as required
Participate in pre and post job meetings with the clients
Responsible for making sure equipment is functional and inventory lists complete before sending equipment to location as well as green tagging.
Follow all QHSE procedures and report any incidents on WPTS
Conduct safety meetings on the rig as required
Know and understand Weatherford Quality Policy and comply with all Operating, Technical Procedures and Workplace Instructions
Must understand and comply with all safety rules and company policies of Weatherford
Oversees/ensures completion of daily preventative maintenance as per the checklist.
Have a good understanding of onshore and offshore drilling operations.
Responsible for all QHSE procedures of all WFT crew and report any incidents
Documents all jobs and incidents in the Weatherford Performance Tracking System (WPTS).
Responsible for all logistic operations on location.
Ensures that all equipment is functional (submits for repair, if required).
Ensures that green tagging in the shop is completed prior to mobilization.
Required to complete the competency requirements identified by WCAP
Perform various other duties and activities within the physical constraints of the job
Qualifications
2-3 years related field experience
High School diploma (or Secondary School Diploma or equivalent) as minimum.
General product knowledge
Mechanical ability necessary to perform repairs
Valid Driver license
Basic Microsoft Outlook, Word and Excel computer skills
Self-motivator, self-starter
Good oral and written communication skills
Must be able to follow instructions Able to work closely with fellow employees