Petroplan

Featured Employer
Aberdeen, Scotland, United Kingdom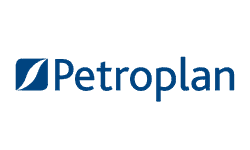 ---
Hydrodynamics Engineer - Aberdeen - Staff

Our client has an exciting opportunity for an Analysis Engineer with Hydrodynamics Discipline to join their team on a permanent basis in Aberdeen/

The responsibilities of the discipline are technical support and hydrodynamic analysis related to marine operations and subsea structure design for SURF and IRM projects. The work may include support to engineering studies and tenders as well as live projects.

The successful candidate will work primarily within structures and flexibles installation analysis, but they will also be exposed to other types of hydrodynamic and installation analyses. The position also offers a unique opportunity to follow-up the analysis work done at planning stage of a marine operation by either being directly involved in the execution phase or by collecting recorded data from the operations that can be used for comparison and validation of the analytical models.

Main Responsibilities:
Structure installation analysis both by simplified methods and in the time domain using software like e.g. Orcaflex
Flexible pipelines, risers, umbilicals and cables installation analysis using primarily, the software Orcaflex
Analysis of hydrodynamic in-place loads on subsea structures
Undertake and check others', analysis and engineering activities
Interface with project team and engineering teams
There may be additional responsibilites depending on the level of seniority, including leading teams and project scopes and mentoring junior members of the team

Qualifications:
Candidate with a Masters degree or equivalent in a relevant Engineering discipline and relevant working experience
Proven relevant working experience in a similar discipline
Knowledge and experience using the software Orcaflex and programming skills (in e.g. Python) is an advantage
Overview and understanding of applicable design codes, industry standards and legislative requirements

About Petroplan

Petroplan is the trusted, specialist global Talent Solutions partner of choice for employers and professionals in the Energy sector. Since 1976, Petroplan has been here to help people like you make the most of the opportunities available and find the best fit for you as an individual.

Over 10,000 placements in more than 55 countries for over 550 clients across 65 disciplines.

In an industry where skilled and experienced professionals are increasingly sought after resource, we appreciate the true value of what you have to offer. What's more, we understand that different things are important to different people in today's world of work - it's about making exactly the right connections for you as an individual.

Our reputation for contractor and candidate care, understanding what makes you tick, and finding you the best match is second-to-none. We understand the industry inside-out and seek to understand YOU and your motivations in the same way. We take the time to evaluate your individual strengths, understand the most important things to you, and establish exactly what you're looking for from your next role.