Nabors

Featured Employer
Odessa, Texas, United States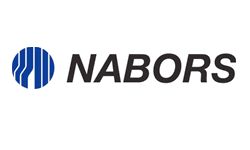 ---
Are you seeking an opportunity to show your exceptional skills and knowledge? Are you looking for a company which provides you with dynamic and challenging work environment every single day? If yes, look no further…we are seeking individuals who are skilled, knowledgeable, and ready to work in a fast paced environment to deliver top notch solutions to cater business needs.
About Nabors
Nabors owns and operates one of the world's largest land-based drilling rig fleet and is a provider of offshore drilling rigs in the United States and multiple international markets. Nabors also provides directional drilling, performance tools, and innovative technologies for its own rig fleet and those of third parties. Leveraging our advanced drilling automation capabilities, Nabors' highly skilled workforce continues to set new standards for operational excellence and transform our industry.
Canrig Drilling Technology, with revenues of approximately $400M, provides equipment, tools, services, and software products to oil and gas companies worldwide to improve the safety and efficiency of the drilling process. Our workforce, like our technology, is rapidly expanding.
JOB Summary
Canrig Drilling Technology is seeking an experienced Hydraulic Systems Service Technician. Technicians are responsible for the diagnosis, repair, reconditioning, overhaul, and maintenance of company equipment. Depending on the location and assignment, the technician will be responsible for some or all of the functions and duties listed below. These repairs may require working hours in addition to the normal work schedule for emergency calls or routine service as required. Flexibility and in-depth product knowledge are necessary for this position.
DUTIES AND RESPONSIBILITIES
Assist other field technicians, as well as work independently with minimal supervision.
Schedule workflow for continuing daily progress.
Perform preventative maintenance requirements and maintain hydraulic and mechanical systems as per Nabors & Canrig standards and notify supervisors of required repairs/parts.
Promote a safe and quality environment in which to work.
Expand knowledge scope & experience with OJT on additional rig equipment beyond hydraulic systems (Wrenches, Catwalk, Top Drive, Drawworks, Engines/Gens, etc.)
Work overtime as required to meet customer drilling schedules.
Assist in troubleshooting using multi meters, amp probes, meggers, and other devices
Extensive travel to customer locations
Provide shop technical experience and techniques to other areas of the company as needed.
Maintain and complete documentation including detailed Service and Expense Reports.
Visit drilling rigs operating within the technician's geographic regions.
Comply with and participate in company safety and quality programs.
Maintain company issued tools and be knowledgeable and skillful in the use of these tools.
Removes, disassembles, assembles, and installs components and parts.
Identify the problem and cause of failure through logical troubleshooting steps.
Determines reusability of parts in accordance with published manufactures reusability guidelines.
Orders replacement parts ensuring that parts ordered are correct and complete at time of order
Cleans, repairs, reconditions, and maintains equipment and components.
Test, measures, and adjusts Hydraulic and machine systems and components.
Prepares, inspects, and operates machines prior to delivery to rig locations.
Keeps up to date with developments in tooling, technologies, and systems.
Prepares inspection and appraisal reports.
Always maintain a professional and proper personal appearance adhering to company policy.
Flexible to work after hours when needed to meet customer needs.
Performs related duties as assigned
Attend all Canrig required scheduled training classes.
MInimum qualifications / SKILLS
To perform the job successfully and individual must be able to perform each essential duty satisfactorily. Please note that reasonable accommodations may be made for those individuals with disabilities to perform essential job functions. The requirements representative of the knowledge, skill and/or ability required are listed below:
Experience - 5 years of experience working on the following equipment. Hydraulic Power Units, Drilling Rig walking system, Drilling Rig mast/sub raising systems, pumps, motors, control valves and valve banks, counterbalance circuits, cylinders, accumulators, and general Hydraulic systems (hoses, fittings, quick disconnects, tubing, etc.).
Education - High school diploma or general education degree (GED).
Language Skills - Must be fluent in English, and possess the following abilities: to read and comprehend simple instructions, short correspondence, and memos, to write simple correspondence, to effectively present information in one on one and small group situations to customers, clients, and other employees of the organization.
Mathematical skills - Possess the ability to add, subtract, multiply, divide in all units of measure, using whole numbers, common fractions, and decimals. Possess the ability to compute rate, ratio, and percentage.
Reasoning Ability - Ability to apply common sense understanding to carry out detailed but uninvolved written or oral instructions. Ability to with problems involving a few concrete variables in standardized situations.
Computer Skills - General knowledge of word processing software and email messaging, and an all-around general knowledge of computers operations.
CERTIFICATES, LICENSES, AND REGISTRATIONS
Valid Driver's License
preferred qualifications
Experience on Womack Hydraulic Power Units, Columbia Industries Walking Systems, Entro Industries Walking Systems, HSI HPU's & walking systems, and Sawyer Systems Mast/Sub Raising Systems.
Proficient in Microsoft Office Suite of Programs
Associates Degree or advanced training
Basic knowledge of Oil & Gas industry
Today, Nabors owns and operates the world's largest land-based drilling rig fleet and is a leading provider of offshore platform workover and drilling rigs in the United States and numerous international markets. With operations in 28 countries, Nabors also provides directional drilling services, performance tools and innovative technologies throughout many of the most significant oil and gas markets. Leveraging our advanced drilling automation capabilities, Nabors' highly skilled workforce continues to set new standards for operational excellence and transform our industry.

As of April 16, 2018, Nabors' assets include:
407 land drilling rigs
31 offshore platform rigs