Saudi Aramco
Saudi Arabia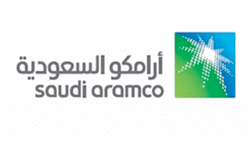 12 + Years Experience
Posted: Sep 06, 2021
Company: Saudi Aramco
Skills: Accounting, Financial Analyst
Experience: 12 + Years
Education: Bachelors/3-5 yr Degree
Location: Saudi Arabia
---
Position Description:
Saudi Aramco is seeking a Corporate Finance Analyst to join the Policy & Corporate Finance Division (P&CSD) of Treasury.

P&CSD reports to the Treasurer, who reports to the Sr. VP Finance Strategy & Development. Its objectives are to provide expert financial advice on the mid- to long-term cash forecast and is responsible for developing policies for the Group Treasury.

The Corporate Finance Analyst's primary role is to help executives make decisions by forecasting and optimizing the company's cash and develop policies and structures to support the Group Treasury organization. For this, the candidate must possess a deep subject matter understanding of corporate finance and the corporate treasury function as applied in a multinational group. Candidates considered for this position should demonstrate a great degree of finance and accounting literacy and should also have technical expertise in working with cash management, cash forecasting, financial analysis, and drafting management reports and external circulations.

Minimum Requirements:
As the successful candidate you will hold a Bachelor's degree in Finance, Economics or Accounting from a recognized and approved program. An advanced degree is preferred.

You will have 12 to 15 years of experience in the oil and gas industry or experience in a corporate treasury role with a multinational company, including at least three years in cash forecast or corporate policy development.

You must have managerial experience in the Treasury area of a large corporation

You will be able to demonstrate experience in best in class cash flow forecasting, including scenario analysis and financial modelling, for a multinational group

You will have demonstrated experience in the creation and maintenance of Treasury policies for a multinational company

Strong proficiency in MS Office (Excel, PowerPoint, Word) is a requirement

Financial Certifications (CPA, CMA, CIMA, CTP, and CFA) are preferred

Duties & Responsibilities:
You will be required to perform the following:

Maintain and expand Treasury's mid to long term cash forecasting model

Develop and support implementation of Group policies to support activities across Treasury

Coordinate with multiple stakeholders with the Company to manage the quarterly dividend payment process

Work with cross functional teams on complex, non-routine financial projects related to forecasting, liquidity management, and policy development which have little precedent.

Have an ability to manage multiple tasks with short deadlines

About Us:
As an integrated, global petroleum enterprise with operations in Saudi Arabia, Europe, the United States and the Far East, Saudi Aramco is one of the cornerstones of the world's energy supply. Saudi Aramco has a proud legacy of accomplishment in the oil and gas industry. In recent years, the Company has been creating downstream joint and equity ventures, both in Saudi Arabia and in China, and is exploring additional opportunities in refining and petrochemicals. Projects such as these, combined with Saudi Aramco's stature - both as a corporation and as a corporate citizen - in the Kingdom and wherever the Company does business, make for a challenging and rewarding work environment for the personnel of the Finance business line.