Qatar Petroleum

Featured Employer
Qatar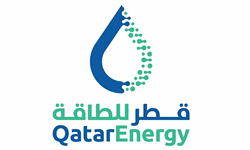 ---
Department
Drilling & Completions

Title
DRILLING ENGINEER (CONTRACTS/LOGISTICS)

Primary Purpose of Job
Plans, develops, evaluates, schedules, executes and supervises all the tasks necessary to process pre-tendering, tendering, contracting, variations and closingout of drilling & workover oil and gas operations, from initial well design to actual drilling, completion, stimulation, production testing, workover and abandonment for both Land and Offshore drilling activities. Administers and monitors all service contracts and materials/equipment call-off agreements after award to ensure the smooth running of Drilling & Workover units for both Offshore and Dukhan operations by working closely with professionals in other Divisions/Departments (Operations/Completion/Petroleum Engineers and Rig Supervisors) in accordance with QP's Corporate, Directorate and Departmental Contracting, Quality, Safety and Environmental Policies and Procedures.

Education
B.SC in Petroleum Engineering or related engineering discipline. Excellent communication skills and computer literacy. Proficiency in using MS Windows, MS Office software, internet access and SAP Modules for contracts and materials.

Experience & Skills
In-depth knowledge and experience in drilling, completion, stimulation, well testing & workover operations in both Rig/Rigless operations. At least 8 years experience in Drilling Operations/ Petroleum Engineering including min. 3 years experience on the well site and 2 years in financial, tendering/contracting and cost engineering systems and procedures. n-depth Knowledge of complete tendering/contracting procedures starting from the initial preparation to final award and follow-up until final close out. Cost monitoring techniques and knowledge of operational activities from spud to final handover of well. Negotiation skills to negotiate with contractors along with QP Tender Committees/Sub-committees (GTC/LTC/STC) Should have good knowledge of oil industry pricing structures and standards in order to incorporate best pricing structure in the Contracts to achieve maximum savings for QP. Strong communication/interpersonal skills. The analytical ability to think through problems and develop solutions; initiative and drive. The ability to co-operate with others and team-building skills with full honesty and transparency. The ability to work under pressure and must maintain strict secrecy and confidentiality.

Qatar Petroleum is an integrated national oil company (NOC) responsible for the sustainable development of the oil and gas industry in Qatar and beyond.

Qatar Petroleum's activities encompass the entire spectrum of the oil and gas value chain locally, regionally, and internationally, and include the exploration, refining, production, marketing and sales of oil and gas, liquefied natural gas (LNG), natural gas liquids (NGL), gas to liquids (GTL) products, refined products, petrochemicals, fertilizers, steel and aluminum.
Qatar Petroleum is committed to contribute to a better future by meeting today's economic needs, while safeguarding our environment and resources for generations to come. Thriving on innovation and excellence, Qatar Petroleum is bound to the highest levels of sustainable human, socio-economic, and environmental development in Qatar and beyond.

For more information, please visit www.qp.com.qa