Petroplan

Featured Employer
London, England, United Kingdom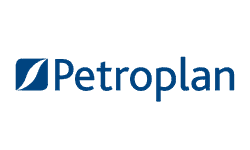 Company: Petroplan
Skills: Planner / Scheduler
Experience: 10 + Years
Education: Masters Degree
Salary: Negotiable
Location: London, England, United Kingdom
---
Permanent position, residential in Qatar
Company: E&P
Reports to:
Head, Planning
Directorate / Dept.:
Projects, Engineering & Procurement Services (DT)/
Project Services (EB)
Primary Purpose of the Job:
Perform comprehensive Project Planning, Scheduling, Progress monitoring, Invoice Verification and reporting activities necessary to achieve the successful execution of the assigned Project(s) from initiation to close-out.
Principal Accountabilities:
Develop and maintain Project Master Plans and Schedules for all Project Phases and Stage Gates throughout the Project Lifecycle from Initiation to Close-out. Provide planning input to Gate deliverables including Project Execution Plan (PEP), Risk Management Plan / Risk Register, and Change Management Plan. Plan and Monitor project close-out activities, provide input for the finalization of Close-out Report of the project.
Maintain and update the Integrated Resource Planning system to plan the requirement of resources for assigned Projects as per the Master Plans in Primavera.
Develop & Incorporate Planning & Scheduling requirements, Progress Measurement, and Reporting Instructions for compliance by Bidders in the Tender Documents (Appendix D & H).
Review, Validate and Endorse Contractor submitted Planning Package including Execution Programme/Recovery Plans, Resource Plan, and progress measurement and reporting system.
Determine estimated Project Completion Date and time impact assessment for Technical Deviation Requests (TDR)/ Change Impact Notes (CIN).
Endorse/ Reject Contractor submissions related to time impact on WCRs and TDRs.
Endorse/ Reject claimed cumulative value of work done in Contractor invoices, as applicable.
Accountable for the progress phasing for annual Budget/AFE preparation, subsequent revisions.
Qualifications / Knowledge / Skills / Experience
Sc. or equivalent in an Engineering Disci Qualifications / Knowledge / Skills / Experiencepline. Preferably Certified PMP or equivalent certifications/memberships.
Minimum 10 years experience in project engineering with 5 years experience in planning of projects in Oil & Gas and/or Infrastructure related industries.
Experience includes project planning, scheduling & phasing, project control & monitoring, forecasting/trending, invoice verification, risk assessment, variations/claims analysis.
Work experience in the Arabian Gulf Countries is desirable.
High level of computer literacy with MS Office and relevant Project Control software including Primavera & MS Project.
About Petroplan
Petroplan is the trusted, specialist global Talent Solutions partner of choice for employers and professionals in the Energy sector. Since 1976, Petroplan has been here to help people like you make the most of the opportunities available and find the best fit for you as an individual.
Over 10,000 placements in more than 55 countries for over 550 clients across 65 disciplines.
In an industry where skilled and experienced professionals are increasingly sought after resource, we appreciate the true value of what you have to offer. What's more, we understand that different things are important to different people in today's world of work - it's about making exactly the right connections for you as an individual.
Our reputation for contractor and candidate care, understanding what makes you tick, and finding you the best match is second-to-none. We understand the industry inside-out and seek to understand YOU and your motivations in the same way. We take the time to evaluate your individual strengths, understand the most important things to you, and establish exactly what you're looking for from your next role.