BP

Featured Employer
Osaki, Japan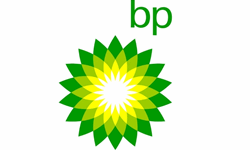 ---
Would you like to discover how our diverse, hardworking people are leading the way in making energy cleaner and better - and how you can play your part in our world-class team?
Join our Innovation & Engineering Entity Team and advance your career as a
Senior Product Regulatory Specialist - Japan
In this role You will:
Maintain and apply up-to-date knowledge of international chemical control and other relevant legislation through tracking and monitoring of the external regulatory environment
Interpret and conduct an impact analysis of changing legislation as well as changes in the bp business product portfolio
Develop communication materials about changing legislation and communicate to impacted bp businesses
Design or develop an appropriate compliance program for bp businesses to facilitate the process of achieving compliance
Coordinate the implementation of the compliance program through small project teams and execution of product stewardship processes such as preparing notifications and submissions to government agencies and competent authorities
Develop sustainable compliance business processes and practices
Create training material and deliver training on changing legislation or other relevant changes
Actively participate in trade associations and represent bp's viewpoint in regulatory matters
Maintain proficiency in databases required for documentation
Stay up-to-date with technical knowledge concerning bp products while keeping the businesses advised
We have the following requirements:
University degree in Chemistry or other equivalent science (e.g. Biology, Toxicology, Safety or Industrial Hygiene) degrees
Proficient English and Japanese language knowledge
5-7 years of proven experience in ensuring compliance to international chemical control
Strong interpersonal skills
The ability to make independent contributions with some infrequent supervision and self-initiate tasks
Open to do some business travelling (after COVID period) (15% - Asia-Pacific countries)
Responsible for supporting product development through managing a portfolio of development/investigation projects involving the design and development of new products and test methods, using sound technical capabilities to report on and deliver specifications for products that have new or improved performance features or cost advantages, ensuring the delivery of key milestones.